K-Pop Girl Groups & Artists That Garnered The Most YouTube Subscribers This April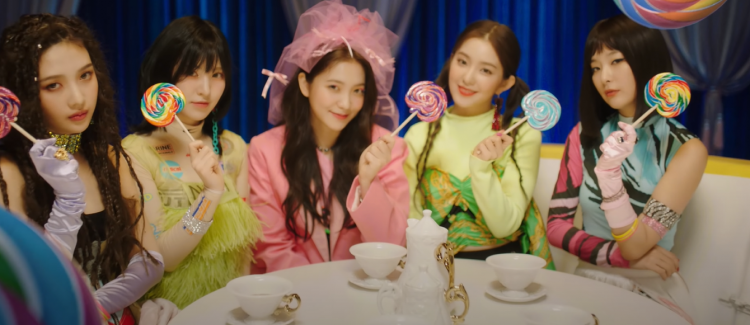 A K-pop group's YouTube account is usually the place where their fans gather to show appreciation for them. Most fans stream music videos, variety shows, vlogs, and clips of their favorite K-pop groups.
To further get quick updates on recent uploads of their favorite K-pop groups, fans usually subscribe to their YouTube channel. The number of subscribers usually benefits the K-pop group.
Recently, K-Pop Radar dropped their latest list of K-pop girl groups who garnered the most YouTube subscribers for the month of April.
In ascending order, here is the top 50 list, including the approximate amount of subscribers the K-pop girl groups got:
#50. Stella Jung with 5k
#49. Wonder Girls with 5k
#48. PIXY with 5.3k
#47. Boramiyu with 6k
#46. Hyolyn with 6k
#45. WJSN with 7k
#44. fromis_9 with 7k
#43. AleXa with 7k
#42. Ladies' Code's Ashley with 9k
#41. CLC's Sorn with 9k
#40. Davichi with 10k
#39. CLC with 10k
#38. Sunmi with 10k
#37. Girl's Day's Hyeri with 10k
#36. Apink with 10k
#35. Lee Hi with 10k
#34. AKMU's Lee Suhyun with 10k
#33. CL with 10k
#32. EXID with 10k
#31. Girls' Generation with 10k
#30. Apink's Jung Eunji with 12k
#29. Girls' Generation's Yoona with 15k
#28. Sandara Park with 20k
#27. MOMOLAND with 21k
#26. Kim Sejeong with 22k
#25. Soyou with 23k
#24. PURPLE KISS with 29k
#23. SECRET NUMBER with 30k
#22. EVERGLOW with 30k
#21. LOONA with 30k
#20. IZ*ONE with 30k
#19. 2NE1 with 30k
#18. Dreamcatcher with 40k
#17. GFRIEND with 40k
#16. HyunA with 40k
#15. Aespa with 50k
#14. (G)I-DLE with 50k
#13. Lee Ji Hye with 56k
#12. LOONA's Chuu with 69k
#11. MAMAMOO's Solar with 90k
#10. Red Velvet with 90k
#9. Jessi with 110k
#8. MAMAMOO with 120k
#7. BLACKPINK's Jennie with 120k
#6. BLACKPINK's Rosé with 160k
#5. ITZY with 200k
#4. TWICE with 200k
#3. IU with 280k
#2. BLACKPINK's Lisa with 400k
#1. BLACKPINK with 1.1M
The top 1 is YG Entertainment's BLACKPINK. But BLACKPINK is not only YG Entertainment's representative. Three out of four members of BLACKPINK are also in the top 10. Lisa, Rosé, and Jennie placed No.2, No. 6, and No.7, respectively.
To read about the K-pop girl groups who garnered the most Twitter followers for the month of April, click here.
© 2023 Korea Portal, All rights reserved. Do not reproduce without permission.
Tags:
YouTube
,
K-Pop YouTube
,
K-Pop groups
,
K-Pop Girl Groups
,
Female K-pop girl groups
,
most subscribed female idol on youtube
,
Most subscribed kpop girl group
,
kwave
,
kwave news
,
kwave updates
,
Kpop
,
kpop news
,
Kpop updates
,
Kpop radar
,
Stella Jung
,
Wonder Girls
,
PIXY
,
Boramiyu
,
Hyolyn
,
WJSN
,
Fromis 9
,
Alexa
,
Ladies' Code's Ashley
,
CLC Sorn
,
Davichi
,
CLC
,
Sunmi
,
Girl's Day Hyeri
,
Apink
,
Lee Hi
,
Lee Suhyun
,
CL
,
EXOD
,
Girls' Generation
,
GG
,
SNSD
,
Apink Eunji
,
Girls' Generation Yoona
,
Sandara Park
,
Momoland
,
Sejeong
,
Soyou
,
purple kiss
,
Secret Number
,
EVERGLOW
,
Loona
,
IZ*ONE
,
2NE1
,
dreamcatcher
,
GFriend
,
Hyuna
,
aespa
,
(G)I-DLE
,
Lee Ji Hye
,
LOONA Chuu
,
mamamoo solar
,
Red Velvet
,
Jessi
,
Mamamoo
,
blackpink jennie
,
blackpink rose
,
ITZY
,
TWICE
,
IU
,
blackpink lisa
,
BLACKPINK