IU, Brave Girls, & More, K-Pop Songs That Blew Up A While After Release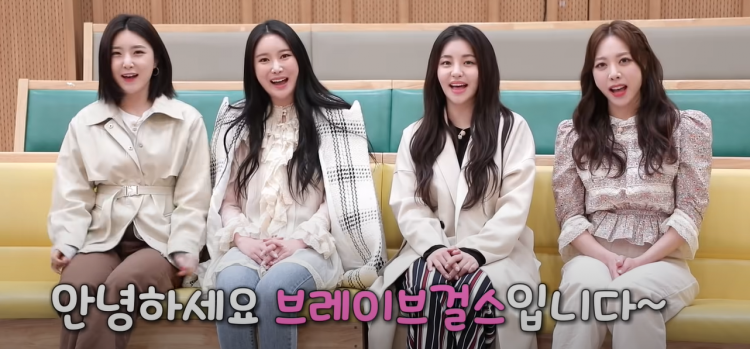 In the K-pop industry, sometimes songs from K-pop groups do not immediately garner attention from the public. Most of the time, the tracks are forgotten, but there are special cases that K-pop songs of the past suddenly garner a huge amount of attention seemingly out of nowhere.
If this occurs, this event is known in South Korea as "Yeokjoohaeng" literally meaning "driving in reverse." This term is used in the K-pop industry to refer to old songs that resurface on the charts.
A plethora of K-pop songs from multiple groups and soloists can come to mind but here are arguably the most memorable "Yeokjoohaeng" K-pop songs in recent times:
"Shine" by PENTAGON
PENTAGON's "Shine" resurfaced in popularity after appearing in Melon's top 100 real-time chart due to idols reviving the "hammer dance" key dance point of the song.
"Journey to Atlantis" by LABOUM
LABOUM's "Journey to Atlantis" blew up and made its way onto the Korean music charts. This sudden popularity may have been brought up by the girls performing the track in music shows.
"Dolphin" by Oh My Girl
IU dropped a short cover of Oh My Girl's "Dolphin," thus giving more attention to the song. In 2020, Oh My GIrl's "Dolphin" became the longest-charting b-side song on the Gaon Digital Chart Top 10 for a female K-pop group.
"Hold My Hand" by IU
One of the most popular K-pop soloists of all time, IU, is also on this list with her song "Hold My Hand." Ten years after its release, the OST made a huge leap forward in the Korean major charts. IU's live performance of the song during her 2019 concert led to its sudden popularity.
"Up & Down" by EXID
Hani's fancam was not only a huge comeback for EXID's "Up & Down," but to the K-pop group in general after being close to disbanding. After the fancam dropped, EXID even won in a music show five months after the track's initial release.
"Rollin'" by Brave Girls
This is a song almost everyone is familiar with nowadays. Four years after the initial release of Brave Girls' "Rollin'," the track made major advances on multiple Korean music charts, mainly due to a YouTube video that showed a compilation of Brave Girls' performances of "Rollin'."
© 2023 Korea Portal, All rights reserved. Do not reproduce without permission.
Tags:
kwave
,
kwave news
,
kwave updates
,
Kpop
,
kpop news
,
Kpop updates
,
Pentagon
,
PENTAGON news
,
PENTAGON updates
,
PENTAGON Shine
,
Shine
,
Laboum
,
Laboum news
,
Laboum updates
,
LABOUM Journey to Atlantis
,
Journet to Atlantis
,
Oh My Girl
,
Oh My Girl news
,
Oh My Girl updates
,
Oh My Girl Dolphin
,
Dolphin
,
IU
,
IU news
,
IU Updates
,
IU Hold My Hand
,
Hold My Hand
,
EXID
,
EXID news
,
EXID Updates
,
EXID Up & Down
,
Up&Down
,
Brave Girls
,
Brave Girls news
,
Brave Girls updates
,
Rollin
,
Rollin
,
brave girls rollin
,
brave girls rollin