Comeback Of The Year? 2NE1's Park Bom Further Reinforces Rumors Of 2NE1 Reunion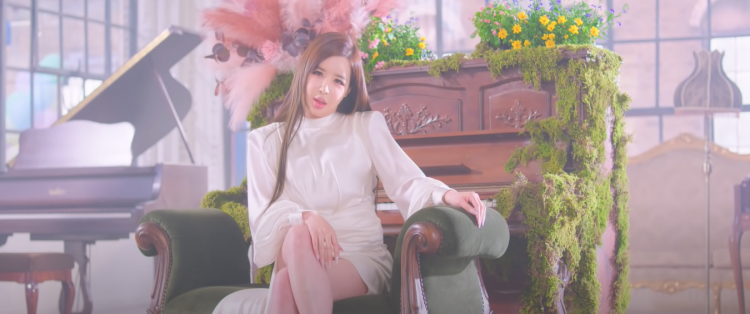 YG Entertainment's 2NE1 is known as one of the K-pop industry's most legendary K-pop girl groups to have ever performed on stage.
Disbanding in 2016, this year marks the fifth year of 2NE1 disbanding, making fans even more desperate for a comeback. As per recent reports, BLACKJACKS, 2NE1's fandom name, might have their wishes come true.
As of writing this article, on the 20th April, TEN STAR magazine dropped their photos for the magazine's May 2021 issue, and it featured 2NE1 member and solo artist Park Bom. In the photos, Park Bom was seen with her new figure as she recently lost eleven kilograms. As per the images, Par Bom's fitness greatly improved.
Aside from the photo shoot, Park Bom also had an interview with TEN STAR.
In the interview, 2NE1's Park Bom talked about her solo career and her former group, 2NE1, as well. More specifically, Park Bom was open to talking about how close she still is with fellow 2NE1 members, CL, Dara, and Minzy.
In addition, Park Bom went on to say that the group members of 2NE1 try to meet up often. But due to them being busy with their projects, the group sometimes has a difficult time meeting.
Park Bom continued by saying that, "I'm happy with the fact that each of us is doing our best in our activities."
Additionally, the soloist mentioned that 2NE1 was able to gather recently. Like always, 2NE1 would take photographs and also eat together. Park Bom went on to share that among the members, CL and Dara put in extra effort for the group to meet more frequently.
To tease her fans and BLACKJACKS, Park Bom mentioned a 2NE1 reunion in the interview.
Park Bom shared that when the group gathers together, they will discuss their plans for a reunion or possible comeback.
Unfortunately, a 2NE1 reunion or comeback is still a secret, as per Park Bom. Bom continued by saying, "Just remember that behind every secret is something important."
It should be noted that this is not the first time 2NE1's Park Bom mentioned a 2NE1 reunion.
Previously, Dara and Minzy also talked about a 2NE1 reunion.
You can read what Dara said by clicking here.
You can read what Minzy said by clicking here.
© 2023 Korea Portal, All rights reserved. Do not reproduce without permission.
Tags:
Kpop
,
kpop news
,
Kpop updates
,
kwave
,
kwave news
,
kwave updates
,
YG
,
YG artists
,
Stone Music Entertainment
,
YG Entertainment
,
YG Entertainment 2NE1
,
2NE1
,
2NE1 Bom
,
2NE1 Park Bom
,
Park Bom
,
Bom
,
Bom news
,
Bom updates
,
Park Bom news
,
Park Bom updates
,
TEN STAR
,
TEN STAR magazine
,
2NE1 reunion
,
2NE1 Comeback
,
Dara
,
Minzy
,
CL
,
2NE1 Dara
,
2NE1 Minzy
,
2NE1 CL