2NE1's Vocalist and Visual, Sandara, Hinted On A Potential Comeback For The K-Pop Group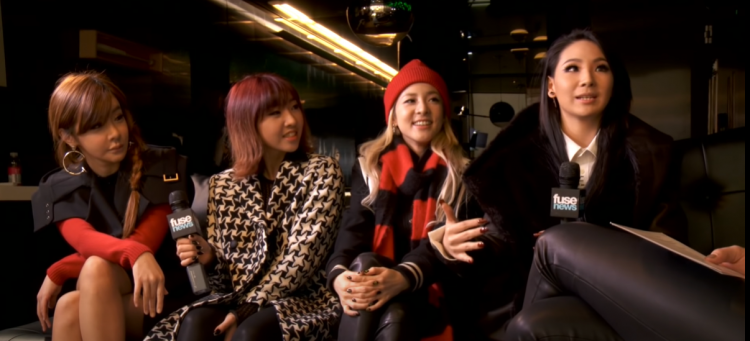 Before the internationally acclaimed K-pop girl group BLACKPINK made the scenes, YG Entertainment's original K-pop female quartet group was 2NE1.
Consisting of the members: CL (the main rapper), Bom (the main vocalist), Dara (the vocalist and visual), and Minzy (the main dancer and maknae), 2NE1 made their debut In May of 2017, 2009 with the song "Lollipop" which was a collab with another legendary gen 2 K-pop group, Big Bang. Officially, 2NE1's debut song is "Fire."
Unfortunately, due to issues that arose at the time, 2NE1 disbanded back in 2016 after having an incredibly successful 7-year career. They left the stage by releasing one last song entitled "'안녕 (GOODBYE)," which was a fitting ending, according to BlackJacks, the official name of the 2NE1 fandom.
Currently, the girls have very healthy individual solo careers. CL released a single titled "Wish You Were Here." Dara has had big strides in the acting industry. Minzy founded her company "MZ Entertainment," and Bom returned from a year-long hiatus with "Red Light," which was released back in December.
2NE1 will always be one of the K-pop groups that will never be forgotten due to the impact and unique concept that they had. But due to reports from a recent interview, 2NE1 might not be completely done as a group.
Sandara Park, 2NE1's vocalist and visual, was on Mnet's "TMI News," and she shared her hopes and aspirations for 2NE1 to reunite in the future.
Dara mentioned in an interview that 2NE1 would reunite before they get osteoporosis, she said jokingly. She continued by sharing that "We don't have actual plans to do so, but the four of us share the same heart. We all want to stand on stage and greet our fans."
This alone is a huge hope for BlackJacks and K-pop fans all over the world. Seeing 2NE1 together on the stage would be one of the most legendary events to ever happen in the industry. Hearing the girls greet in unison, "What's up, were 2NE1!" would be a treat for anyone who is a fan of K-pop.
"I really do hope that that day will come," Sandara Park shared, hopefully.
© 2023 Korea Portal, All rights reserved. Do not reproduce without permission.