South Korean Artists/Groups Removed From Spotify: Find Out If Your Bias Is Included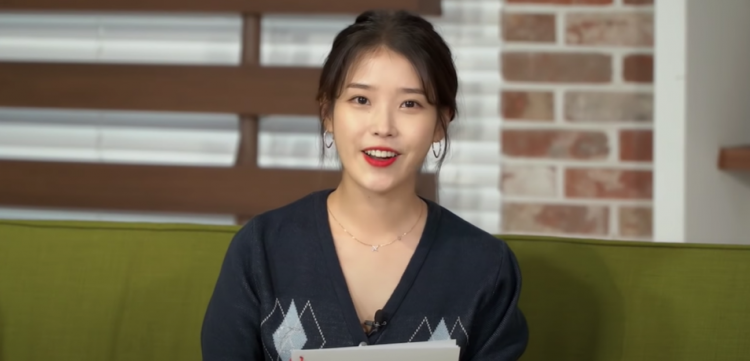 A large number of K-pop songs have been removed from the audio streaming and media service provider Spotify. This is not region-locked but worldwide due to the fact that Spotify continues to try and reach an agreement with the distributor and South Korean entertainment company, Kakao M.
Spotify was launched in South Korea last year on February 1, 2020, but without music from artists with licensing deals, who are under Kakao M.
Here is the full list of South Korean artists/groups who have had their songs removed from Spotify due to continuous disagreement:
WEi
Kim Woo-seok
The Boyz
D1CE
BIBI
Minseo
IU
Victon
PinkFantasy
Epik High
Cherry Bullet
ONEUS
E'Last
Cravity
Giriboy
June
Kim Sung-kyu
BAE173
Moonbyul
DPR LIVE
WH3N
Woo!ah!
Hyolyn
Code Kunst
DRIPPIN
Jannabi
Jukjae
LUCY
STAYC
CL
GFriend
Jung Jinwoo
BOL4
Paul Kim
DKB
Maddox
Twlv
MOON
Punch
D-Crunch
SF9
Cosmic Girls
Golden Child
Weki Meki
Weeekly
Loona (not all songs)
YongYong
ONEWE
H&D
Hwasa
KARD
S.I.S
VIXX
Vinxen
Dreamcatcher
Orange Caramel
PUNCHNELLO
Astro
Lovelyz
Huh Gak
Jenyer
Kim Sejeong
Rothy
Brave Girls
JUSTHIS
Gwang-Il Jo
HEDY
Han Seung-Woo
ENOi
GroovyRoom
Linda G
Kyun Jehwan
1Team
Rocket Punch
1the9
N.Flying
CHO WON SANG
Yoon Doo-Joon
Soyou
Oohyo
Zico
PULLIK
Joo Young
415
Ong Seong-wu
SWAN
Susan
Baek A-yeon
Bandage
Lim Seul-ong
AWEEK
M1NU
DIA
WOODZ (not all songs)
Jung Key
Infinite
BEAST
Huta
BewhY
Yoon Gun
ANS
Yerim Sohn
Momoland
Lim Heon-il
Jiyeon
BIYA
LIM JIMIN
Changmo
IZ
Dal Shabet
Luri
Rainbow
Stella Jang
HINAPIA
Lee Young-ji
Taeyeon
BSS
C-Clown
Youngjae
OVAN
Kind
ORLY
Jeonng Se-Woon
MONSTA X
JI JIN SEOK
Jessi
Villain
Phantom
Limesoda
IONE
SAM KIM
Grizzly
Oh Ha-young
Sik-K
Kim So Hee
Sha Sha
I.B.I
Vromance
Berry Good (not all songs)
BESTie
Ailee (not all songs)
Yoon Mi-rae
Lee Gi-kwang
Yukika
EDEN
Junggigo
MR.MR
Mind U
Melody Day
Loco
Coogie (not all songs)
Cheetah
P1Harmony
SOOL J
Rojh Ji-Hoon
Crucial Star
Tiny-G
Triple H
Trei
Kim Ju-Na
Kim Dong Han
FLASHE
FIESTAR
Gugudan (not all songs)
Kang xiwon
TRCNG
Trouble Maker
History
Se7en
NS Yoon-g
Myname
MAP6
Jhnovr
JBJ
HONEYST
High4
F.T. Island
Favorite
Big Marvel
AOA
4Minute
24K
Hyuna
Lee Seung-gi
IZ*ONE (not all songs)
Kim Samuel
EXO (some collabs/OST)
Boyfriend
SONAMOO (not all songs)
DAY6 (some collabs)
BTOB
Block B
Kid Milli
Purple Kiss
Gun
CLC
Seventeen (not all songs)
(G)I-DLE (not all songs)
Sunmi (not all songs)
Topp Dogg (not all songs)
NU'EST (not all songs)
CNBLUE
Suran (not all songs)
© 2023 Korea Portal, All rights reserved. Do not reproduce without permission.
Tags:
Kpop
,
kpop news
,
Kpop updates
,
Spotify
,
Spotify news
,
Spotify updates
,
kpop songs removed from spotify
,
list of kpop songs removed from spotify
,
list of kpop artists not on spotify
,
list of south korean artists not on spotify
,
full list of kpop artists removed from spotify
,
Kakao M
,
Kakao M news
,
Kaka M updates