Blockberry Creative's LOONA Reaches A Breakthrough Only BLACKPINK Has Ever Reached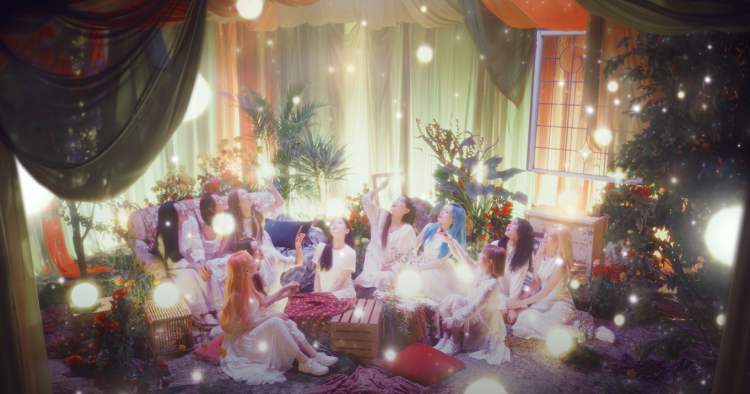 Although charts like Gaon Music Charts, Billboard's "The Hot 100 Charts," and many others have the ability to show K-pop artists, the Billboard Pop Airplay chart is another topic. Due to the fact that songs with the most airplay on American radio broadcasts are usually the ones featured on this chart, K-pop groups have a somewhat difficult time breaking through.
But recently, a Korean band has broken through on the charts.
Blockberry Creative's LOONA recently hit a K-pop milestone when "Star" (the song that catapulted them to stardom) showed up on the Billboard Pop Airplay chart for the first time since its release four months ago in November of 2020.
As of writing this article, the only other female K-pop group to make this chart is BLACKPINK. Other groups such as BTS and MONSTA X are the only other two K-pop groups to make the charts, making only a total of 4 South Korean artists, including LOONA, to make the Billboard Pop Airplay chart.
Initially debuting on the Billboard Pop Airplay chart back in February, "Star" was ranked 40th on the top 40 song list. Netizens expected the song to fall off, but LOONA shocked everyone when it peaked at the 31st spot.
Unfortunately, just this week, "Star" dropped to 38th place, previously ranking on the 33rd. Even though this is the case, it has now made history staying on the chart for this long.
Currently, LOONA's song "Star" has now been on the chart for a total of 8 weeks. Coincidentally, the collaboration of BLACKPINK and Selena Gomez, "Ice Cream" also lasted eight weeks on the Billboard Pop Airplay chart. LOONA and BLACKPINK are now the only two female K-pop groups to enter the chart and, subsequently, the longest to stay on the charts as well.
If LOONA's "Star" is able to stay on the Billboard Pop Airplay chart for a while longer, they might be able to surpass BLACKPINK.
Congratulations to LOONA!
© 2023 Korea Portal, All rights reserved. Do not reproduce without permission.