P Nation's Jessi Reportedly Bullied At A Young Age? The Rapper Opens Up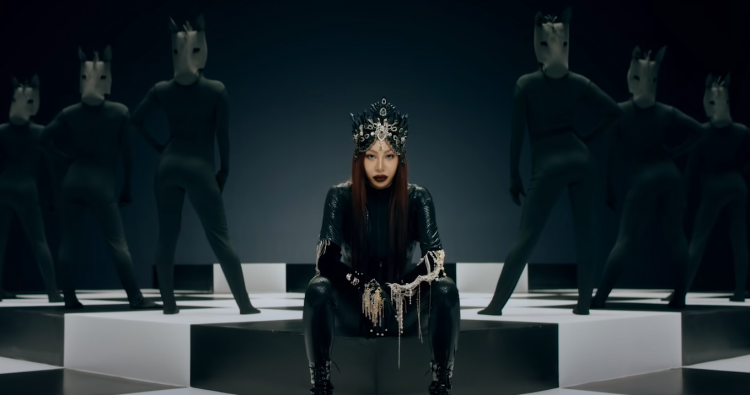 One of the most popular K-pop soloists today, P Nation's Jessi is full of swag, confidence, visuals, and talents. But would you be surprised if she was actually bullied before? Recently, South Korean-American hip-hop entertainer, Jessi, talked about her difficult past.
Previously, on the 25th of April, on an episode of SBS' variety show "Tiki-taCar", P Nation's Jessi was featured as a guest. In the show, as the conversation progressed, Jessi shared her experience while living in the United States as a young girl.
Jessi opened by sharing that the area where she lived in the United States had no Asians. Moreover, she was the only Asian in her school. Due to this, she was always bullied, and the bullying lasted for six years for Jessi.
Jessi went on to say that for the six years of being bullied, an anger built up inside of her. Due to this, one day, while she was routinely bullied, Jessi stood up against her aggressors. After that, no one dared bully the K-pop idol again.
Moreover, Jessi mentioned that a lot of people say that she seems like a strong person, and she agrees with that. Jessi believes she has become mentally strong because of the things that happened in her past. But as she was getting bullied, she also shared that she always acted as if she was okay in front of her mother.
P Nation's Jessi continued by saying that her life was tough, but regardless she did not want her mom to worry about her. Jessi kept telling her mom that she was okay and everything was fine with her. For the rapper, even if she sinks to the bottom, she will always rise back up.
After this experience, Jessi's mom told her how incredible she was after seeing what Jessi has gone through.
Currently, Jessi is one of the most outspoken and brave K-pop idols in PSY's P Nation and in the industry.
© 2023 Korea Portal, All rights reserved. Do not reproduce without permission.