JYP Entertainment Under Fire From ONCEs After TWICE Gets Swarmed In Airport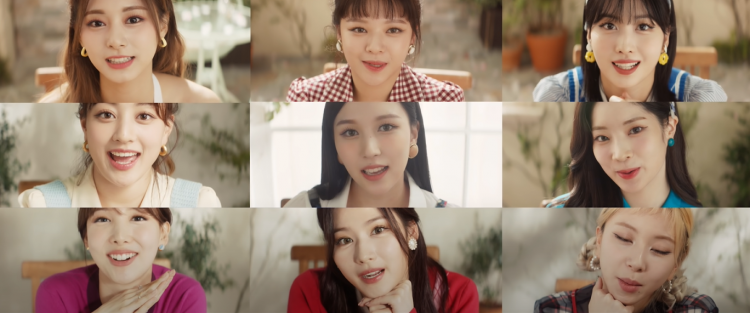 Some K-Pop idols have reached a certain amount of popularity that "fans" sometimes go overboard whenever they spot their favorite K-Pop groups.
If this happens, protection and security fall under the company the K-pop group is under. When an accident happens, the responsibility falls under the agency if they failed to provide the right amount of protection for their K-Pop idols.
Such is the case for JYP Entertainment's TWICE as the K-pop girl group was flocked by "fans" in a South Korean airport, "Gimpo Airport."
TWICE is immensely popular, and with popularity comes an overwhelming amount of fans. In most cases, ONCEs, the fandom name of TWICE, is respectful, polite, and protective towards the girls. But recently, some "fans" swarmed the K-pop girl group in an airport in South Korea.
Due to this, real ONCEs rally together once again to put TWICE's agency, JYP Entertainment, accountable for the out-of-hand issue.
ONCEs urge JYP Entertainment to protect again their K-Pop artists, this time, TWICE.
A video was uploaded by a fan on Twitter showing Mina and Jihyo at Gimpo Airport struggling to pass through a huge crowd due to this, ONCEs are mad that the security was very lackluster.
It can be seen vividly that a male "fan" bumps into Jihyo while trying to take a video. Due to this, Mina held onto the TWICE leader tightly.
Real ONCEs are shocked that since the pandemic is raging on, there are other "fans" who are still flocking towards TWICE. Moreover, the security was strictly criticized for being very lacking.
The hashtag #PROTECTTWICE is trending on Twitter as ONCEs demand TWICE to be more protected and have a better security detail. Hopefully, this will not happen again since the virus is still rampant and active for the betterment of the fans and TWICE altogether.
Previously, ONCEs demanded JYP Entertainment to protect TWICE from the "Slave Room" controversy. To read about that article, click here.
© 2022 Korea Portal, All rights reserved. Do not reproduce without permission.
Tags:
kwave
,
kwave news
,
kwave updates
,
Kpop
,
kpop news
,
Kpop updates
,
JYP
,
JYP artists
,
JYP Entertainment
,
JYP Entertainment news
,
JYP Entertainment updates
,
JYP Entertainment TWICE
,
TWICE
,
TWICE news
,
TWICE update
,
TWICE Updates
,
TWICE Mina
,
twice jihyo
,
Mina
,
Jihyo
,
PROTECTTWICE
,
twitter
,
TWICE Twitter
,
PROTECTWICE Twitter
,
TWICE issues
,
pandemic
,
COVID-19