Apink Son Naeun Confirmed To Join YG Entertainment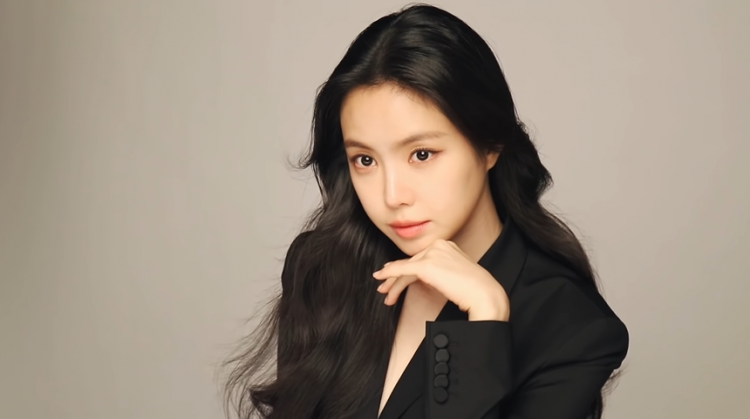 This year, girl group Apink celebrated its 10th year in the Korean music industry. Fans have witnessed the six girls from Play M blossom to become the powerful and influential women they are now. The group is known for its hits "Nonono" (2014), "Mr. Chu" (2015), and "Luv" (2015).
The 10-year girl group recently released the song "Thank You" for their fans, PANDAs.
Son Naeun leaves Play M Entertainment
Not long ago, however, news broke out that Apink's youngest member, Son Naeun, has decided to part ways with Play M. A representative from Play M announced that only five of the Apink members renewed their contract with the agency.
"After deep discussions between the company, the other members, and Son Naeun, Son Naeun will not be renewing her contract in order for her to chase her new dreams. We respect her decision and sincerely cheer her on as she goes forth on her new path," a representative from Play M Entertainment said.
Fans are relieved, however, after Play M assures them that Apink will always have 6 members and promised fans that they would be extending efforts to make it easier for Son Naeun to promote with the group in the future.
YG Entertainment welcomes Son Naeun
Today, YG Entertainment announced that Son Naeun signed an exclusive contract with the agency as an actress.
"We are happy to be with Na-Eun, who is talented in every way. She is in an important stage on taking her steps as an actress, so we will be supporting her to the fullest."
Son Naeun joins YG Entertainment's slate of actors, including Lee Sung Kyung, Yoo In Na, Choi Ji Woo, Kang Dong Won, among many others.
Aside from her successful idol career with Apink, Son Naeun's most notable acting roles include playing Park Hye Ji in "Cinderella and the Four Knights" and Chae Young in "The Most Beautiful Goodbye."
© 2023 Korea Portal, All rights reserved. Do not reproduce without permission.