CUBE's (G)I-DLE To Make A Comeback Without Member Soojin?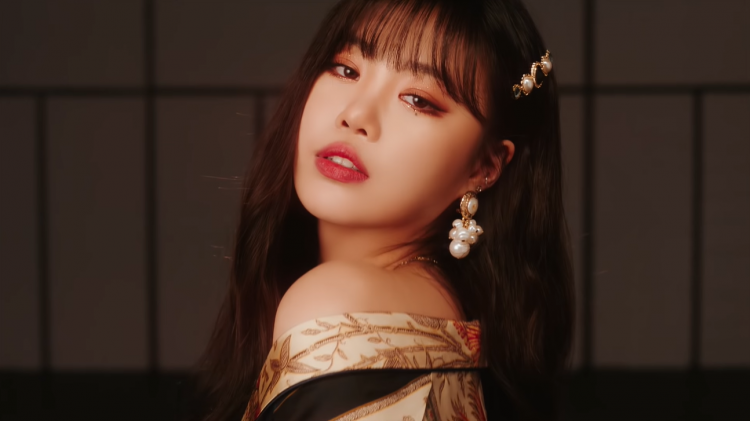 CUBE Entertainment's girl group is set to release a song very soon. However, this will be their first song without Soojin. Read through the article to learn more about (G)I-DLE's upcoming song.
(G)I-DLE's Controversy
In February, (G)I-DLE's Soojin was involved in a bullying controversy among many other Korean celebrities. The (G)I-DLE main dancer was accused of school violence, stealing, and extorting money after an anonymous netizen stepped forward against the idol. Soojin was also accused of allegedly bullying actress Seo Shinae in the past after the latter posted cryptic Instagram stories amidst the controversy involving the (G)I-DLE member.
With the many allegations involving the "Hann" singer, Soojin herself went into the fan platform "U-CUBE" to share her side of the story. CUBE Entertainment has since then announced Soojin's temporary hiatus from all of (G)I-DLE's activities.
(G)I-DLE's to have comeback with only 5 members?
On April 19, it was announced that (G)I-DLE would be releasing a new song through the "UNIVERSE" platform. Their upcoming song is entitled "Last Dance (Prod. GroovyRoom)" and is expected to be released very soon.
Fans are excited for (G)I-DLE's upcoming release; however, CUBE Entertainment confirmed that Soojin would not be included in this release.
According to CUBE, "Last Dance (Prod. GroovyRoom)" was originally slated for release at the end of April; however, due to the controversy surround (G)I-DLE Soojin, the remaining five members, Soyeon, Minnie, Miyeon, Yuqi, and Shuhua re-recorded the song. The agency and its partner Universe Music also shared that although Soojin is not part of the song, she will be part of the music video since the group has already finished filming it last February.
"...in the case of music videos in which enormous costs and production personnel from various partners are put in, we intend to re-edit and disclose the music videos in the direction of minimizing the amount of Soojin's appearances," Universe Music explained.
© 2023 Korea Portal, All rights reserved. Do not reproduce without permission.
Tags:
Soojin
,
(G)I-DLE comeback
,
(G)I-DLE comeback 5 members
,
(G)I-DLE Last Dance
,
Soojin Controversy
,
(G)I-DLE Soojin
,
(G)I-DLE Soojin Bullying
,
(G)I-DLE Soojin Bullying Scandal
,
Is (G)I-DLE Soojin a Bully
,
(G)I-DLE Soojin bullying victims
,
Bullying Soojin (G)I-DLE
,
Bullying Soojin
,
(G)I-DLE Soojin Seo Shinae
,
Seo Shinae bullied by Soojin
,
K-pop
,
k-pop news
,
K-Pop Updates
,
Soojin updates
,
Soojin news