GOT7's Youngjae, MAMAMOO's Solar, And More, K-Pop Idols Whose Laughs Are Simply Contagious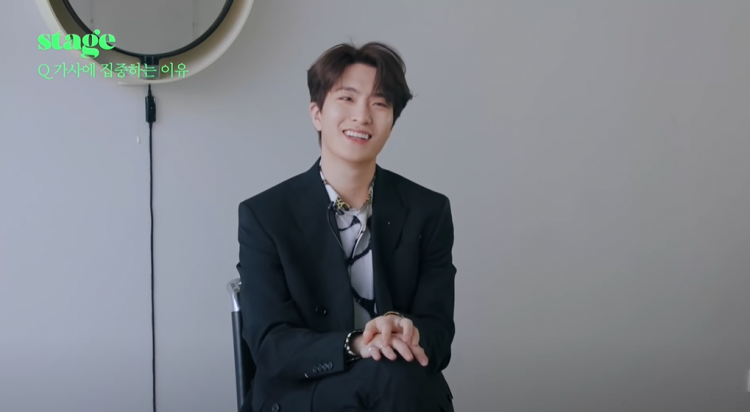 In most cases, when a person laughs, usually it is their laughter that makes the people around them laugh as well. Aside from being a weird form of exercise, laughter decreases stress and improves the immune cells.
Moreover, laughter causes the release of oxytocin which is known more popularly as the empathy hormone. Oxytocin helps bond individuals and groups together.
Thus, when netizens see their favorite K-pop idol's laugh, a closer, more personal bond is created, regardless if it is virtual or in person.
When K-pop idols laugh, usually the whole world will know how they present their laughter. Similarly, there are a million ways and types of laughing. This, in turn, means that there are K-pop idols who have such contagious laughter, people can not help but laugh alongside them as well.
Recently in an online forum on Reddit, netizens and K-pop fans had a discourse on among the active idols in the K-pop industry, who has the laugh that is most contagious. After giving their opinions, here is a list of the top K-Pop who are currently active and have the most contagious laugh:
#10 GOT7's Main Vocalist and soloist, Youngjae
#9 Dreamcatcher's Main Dancer, SuA
#8 ATEEZ' Vocalist, Wooyoung
#7 Girl's Day's Main Dancer and Maknae, Hyeri
#6 NCT's Rapper and Dancer and NCT Dream's Leader, Mark
#5 MAMAMOO's Leader and Vocalist, and soloist, Solar
#4 BTS' Vocalist and Visual, Jin
#3 Fromis_9's Main Rapper, Seoyeon
#2 SEVENTEEN's Main Dancer and Maknae, Dino
#1 IZ*ONE's Main Dancer, Chaeyeon
Although there are a lot more K-pop idols who have cute and amazing laughs, these ten were chosen in an online forum to have the most contagious. Regardless, it all depends on preference, and if your bias did not make the list, it does not mean that their laughter is any less contagious.
© 2023 Korea Portal, All rights reserved. Do not reproduce without permission.
Tags:
kwave
,
kwave news
,
kwave updates
,
Kpop
,
kpop news
,
Kpop updates
,
GOT7
,
got7 youngjae
,
youngjae
,
dreamcatcher
,
dreamcatcher sua
,
sua
,
ATEEZ
,
ATEEZ wooyoung
,
Wooyoung
,
Girl's Day
,
Girls Day's Hyeri
,
Hyeri
,
NCT
,
NCT Mark
,
NCT Dream Mark
,
mark
,
Mamamoo
,
mamamoo solar
,
solar
,
BTS
,
BTS Jin
,
Jin
,
Fromis 9
,
Fromis_9 Seoyeon
,
seoyeon
,
SEVENTEEN Dino
,
Seventeen
,
Dino
,
IZ*ONE
,
IZ*ONE Chaeyeon
,
Chaeyeon