ITZY's Ryujin And GFRIEND's SinB Has A Relationship That Embodies True Sisterhood In The K-Pop Industry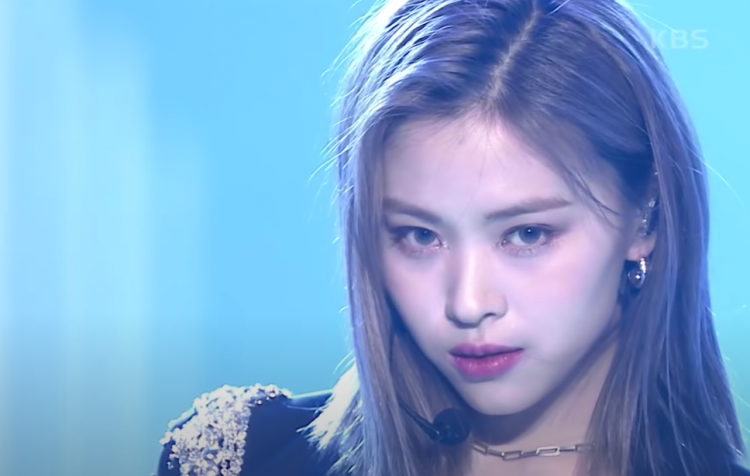 Ryujin, ITZY's main rapper, lead dancer, sub vocalist, and center, made her debut with the girl group in 2019. In addition, ITZY is considered part of the 3.5 or 4th generation of K-pop.
On the other end of the spectrum, SinB, GFRIEND's main dancer, vocalist, and center, has been active with the group since 2015, making them a part of the third generation of K-pop.
Regardless of which generation they belong to, Ryujin and SinB seem to have a very special friendship.
As per GFRIEND's Weverse, a South Korean mobile application and web platform created by South Korean entertainment company Big Hit Entertainment, SinB posted images of herself with a background having amazing art.
A Buddy, the name for GFRIEND's fandom, found out that it was not any mere backdrop. It was similar to the exhibit that Seulgi of Red Velvet and Chaeyeon of IZ*ONE also went on during their date a couple of weeks ago.
Additionally, SinB was not alone in the photos she published. It was obvious that she was really enjoying the time she had.
In the last photo among the uploads, a friend was seen beside SinB. This, later on, was confirmed to be none other than Ryujin of ITZY.
Although the photograph was not clear, a fan was able to ask for clarification on who was the friend SinB was with. To the fans' amazement, SinB replied with reference to their group KBS Song Festival stage.
The reply is: "It's not 2B2U. It's 1B1U."
Back in 2020, during the KBS Song Festival, GFRIEND's SinB and ITZY's Ryujin were part of the cover group 2B2U named "BOSS." Additionally, OH MY GIRL's YooA and IZ*ONE's Eunbi were also part of the group.
Since then, the two idols seem to have become closer to the delight of MIDZYs and Buddys.
© 2023 Korea Portal, All rights reserved. Do not reproduce without permission.