2021 K-Pop Queens: Most Viewed Music Videos Of Premiere Female K-pop Groups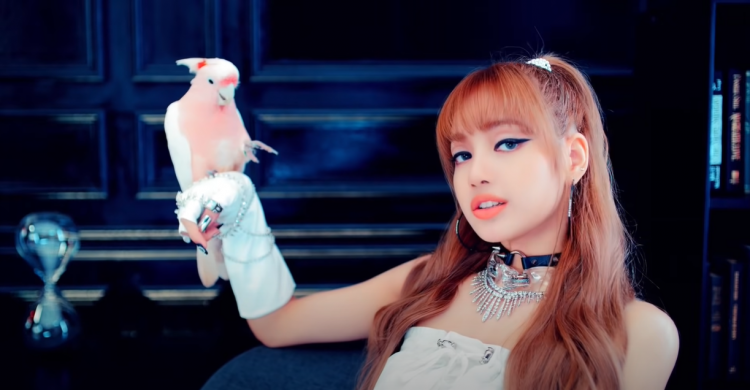 When a K-pop group makes a comeback, usually aside from albums or extended plays, the most highly anticipated release is the single alongside its MV or music video.
Usually, the views garnered on YouTube usually show how successful a comeback of a K-pop group is. If the MV is still getting views and growing, even past the comeback or even after a K-pop group disbanded, it shows how influential the actual song is.
In most cases, netizens become a fan of a K-pop group through mostly their songs and music videos. It is imperative for their respective agencies to give a lot of effort when their K-pop groups want to release a song with an MV. Promotions, ads, and guestings on shows are rampantly booked to ensure a successful comeback.
When a K-pop group has a successful comeback, it just simply means that their popularity is stagnant and in these cases, most especially in the female K-pop group genre, music videos are the backbone of the legacy they are building and will leave behind in the future.
With that being said, here is the list of the most popular female K-pop groups and their music videos with the most hits on YouTube as of writing this article:
Starting off with the female K-pop groups that are disbanding/inactive or disbanded:
1. "Alone" by SISTAR with 119 million views
2. "Electric Shock" by f(x) with 132 million views
3. "Crazy" by 4MINUTE with 149 million views
4. "I Am the Best" by 2NE1 with 287 million views
5. "Gee" by Girls' Generation with 269 million views
6. "La Vie en Rose" by IZ*ONE with 146 million views
Moving on to the female K-pop groups who are currently active:
1. "Bad Boy" by Red Velvet with 308 million views
2. "Hip" by MAMAMOO with 231 million views
3. "Rough" by GFRIEND with 71 million views
3. "LATATA" by (G)I-DLE with 160 million views
4. "Black Mamba" by aespa with 129 million views
5. "DUN DUN" by EVERGLOW with 195 million views
6. "WANNABE" by ITZY with 292 million views
7. "BBoom BBoom" by MOMOLAND with 494 million views
8. "TT" by TWICE with 572 million views
9. "DDU-DU DDU-DU" by BLACKPINK with 1.52 billion views
© 2023 Korea Portal, All rights reserved. Do not reproduce without permission.
Tags:
Kpop
,
kpop news
,
Kpop updates
,
YouTube
,
music video
,
music videos
,
kpop music videos
,
KPOP music video
,
Kpop MVs
,
Sistar
,
f(x)
,
FX
,
4minute
,
2NE1
,
Girls' Generation
,
SNSD
,
IZ*ONE
,
Red Velvet
,
Mamamoo
,
GFriend
,
(G)I-DLE
,
GI-DLE
,
gidle
,
aespa
,
EVERGLOW
,
ITZY
,
Momoland
,
TWICE
,
BLACKPINK
,
sistar music video
,
f(x) music video
,
fx music video
,
4minute music video
,
2ne1 music video
,
Girls' Generation music video
,
IZ*ONE music video
,
Red Velvet music video
,
MAMAMOO music video
,
gfriend music video
,
(G)I-DLE music video
,
aespa music video
,
everglow music video
,
itzy music video
,
momoland music video
,
twice music video
,
BLACKPINK music video
,
BLACKPINK DDU-DU DDU-DU
,
TWICE TT
,
momoland bboom bboom
,
ITZY Wannabe
,
EVERGLOW DUN DUN
,
aespa black mamba
,
(G)I-DLE LATATA
,
GFRIEND Rough
,
MAMAMOO Hip
,
Red Velvet Bad Boy
,
IZ*ONE La Vie en Rose
,
Girls' Generation Gee
,
SNSD Gee
,
2NE1 I Am the Best
,
4minute Crazy
,
f(x) Electric Shock
,
SISTAR Alone