Tiffany Young (SNSD), Shared The Type Of Tour She Wants To Do With Fellow Members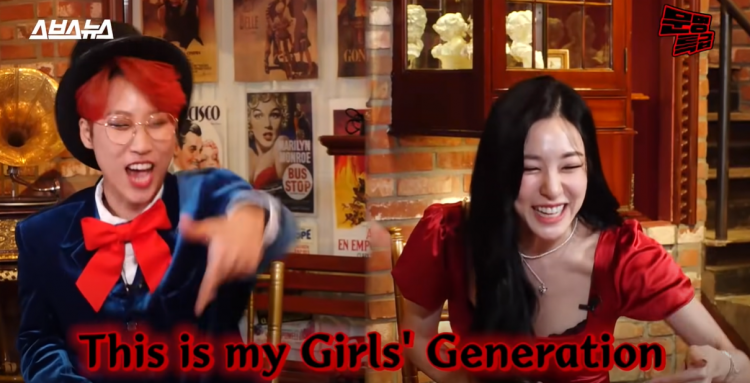 SM Entertainment's legendary K-pop group, Girls' Generation, made their whole last appearance back in 2017. Due to three of the eight remaining members leaving the agency, SM Entertainment, the girl group had to disband. But, even though the members left the company, it is not confirmed that they left SNSD.
When they disbanded, the members of SNSD have been busy with their solo careers. But due to a report which was released last February of 2021, Girls' Generation might be preparing for a comeback soon.
In a press briefing that occurred on the 19th of February, 2021, well-known informants in the K-pop industry released reports that Girls' Generation might be finalizing plans for their comeback that might occur within this year. To further entice So-won's, a former SNSD member shared how she would want to make a tour with her previous girl group.
Although being one of the three members that left SM Entertainment, Tiffany Young shared how she would want to go on tour with her girls.
In an interview which was released on the 11th of March, Tiffany Young gave her thoughts on the specific type of tour she would want to do.
In an interview with Jae Jae, the host of MMTG, the topic of the "Magnetic Moon North American tour" was breached and Tiffany Young shared her thoughts on her life while on the road.
The former Girls' Generation vocalist, Tiffany Young, said that she enjoyed the experience of the tour and mentioned that every musician should be able to feel this experience.
Additionally, Tiffany hoped that her former K-pop group could have had a similar experience by saying, "I want to do this with Girls' Generation too."
Note that she says it is in the present tense, not past. So hopes are up for SNSD to return in the future.
Agreeing and very happy with the idea, Jae Jae called them "an army of Avengers" if ever this would happen.
© 2023 Korea Portal, All rights reserved. Do not reproduce without permission.