4th Gen Perfectionists: ITZY's Ryujin and Chaeryeong Share Why 'Wannabe' Era Was Hard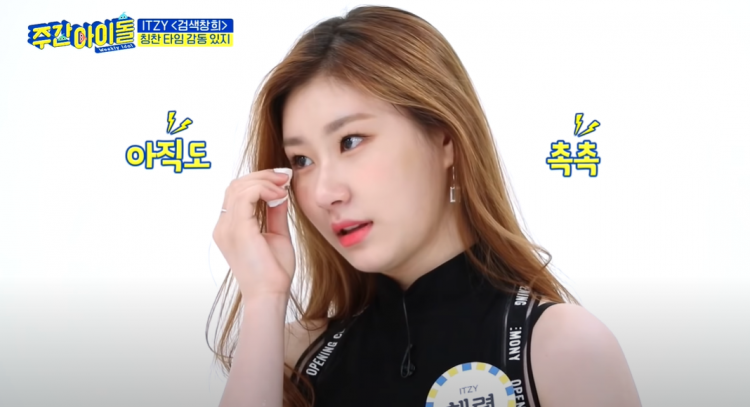 It is a known fact that JYP idols are known for their skills in dancing. So it is expected for ITZY, JYP's premiere fourth-gen K-pop groups, to have routines that are somewhat perfect both in execution and timing. This comes naturally due to the work the girls put in during practice.
In a recent episode of ITZY's "2TZY: Hello 2021," ITZY's main rapper Ryujin and main dancer Chaeryeong shared that the performances and practices for their song "Wannabe" were hard on their backs.
ITZY's two members, Ryujin and Chaeryeong, shared that all the members of ITZY strive for perfection. Due to this, the girls push themselves and support one another when it comes to rehearsals and practices to achieve the level of performance they want to get. Chaeryeong even shared that, at times, she is in so much pain after standing for a long time due to her pushing herself during practices.
Right after this revelation, Ryujin also remembered another time when her fellow ITZY member had so much back pain; she could not even perform a specific routine. Ryujin alluded to this by saying that during the "Wannabe" era, ITZY had promos that had to have altered routines due to Chaeryeong not being able to duck or bend down her body physically.
Chaeryeong added by explaining that a lot of dance routines for their song "Wannabe" needed her to bend over a lot of time. According to the main dancer, it was so difficult to the point where she was repeatedly crying already. But due to the fact that the group already agreed to this, the fighter she is, Chaeryeong gave her all to fight through the pain.
Even though Chaeryeong did her best, the pain was still too much for her. She shared that she was nervous and scared. The main dancer of ITZY became torn about whether she should keep pushing and risk injury or be honest about how she felt.
Due to this, Ryujin shared that during those times, she hoped that they'd changed some of the dance routines to ensure that Chaeryeong would be less in pain. Ryujin could understand everything Chaeryeong did and appreciated her effort.
This shows how strong the ITZY members are due to the fact that even though they were already having a hard time, they still chose to push through.
© 2023 Korea Portal, All rights reserved. Do not reproduce without permission.