BLACKPINK's 'How You Like That' Music Video Just Hit Another Glamorous Landmark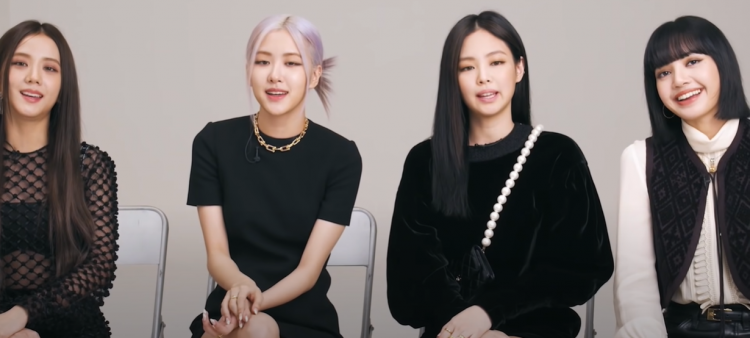 BLACKPINK, YG Entertainment's K-pop girl group that is currently the most popular girl group in the world, has been on a non-stop mission in the music industry since their debut back in 2016.
The quartet made up of Jisoo, Jennie, Rosé, and Lisa is the most popular, electrifying, and recently, most influential girl group in the world. The number of awards and records BLACKPINK has been tallying non-stop. Their impressive track record for a K-pop group that's only been active for approximately five years is something never to have been seen before.
Last February, BLACKPINK came out on top of the list of K-pop girl groups in brand ranking for that month. BLACKPINK also, along with BTS, was nominated for Nickelodeon's 2021 Kids' Choice Awards.
Beyond the previous controversial topic that BLACKPINK rapper Jennie has been associated with, 2021 just keeps improving for YG Entertainment's biggest K-pop girl group.
Initially, BLACKPINK's Rosé had a very successful solo debut with her music video release of "On the Ground" and her album release of "-R-" but BLACKPINK's supremacy did not just stop there.
BLACKPINK's music video for "How You Like That" just garnered over 800 million hits on YouTube!
As of writing this article, approximately at 10 pm Korean Standard Time on the 13th of March, BLACKPINK's pre-release single for their album "The Album" entitled "How You Like That" has reached more than 800 million views on YouTube.
Currently, the most-watched BLACKPINK music videos are as follows: "DDU-DU DDU-DU" with 1.5 billion hits, "Kill This Love" with 1.2 billion hits, "BOOMBAYAH" with 1.1 billion hits, "AS IF IT'S YOUR LAST" with 976 million hits, "How You Like That" with a little over 800 million hits.
The music video was originally released on the 26th of June, 2020, and is currently the fifth most-watched BLACKPINK music video of all time.
BLACKPINK is set to have "AS IF IT'S YOUR LAST" and "How You Like That" reach one billion views this year, giving them a chance to have five music videos reaching this landmark.
Congratulations to YG Entertainment, BLACKPINK, and BLINKS!
© 2023 Korea Portal, All rights reserved. Do not reproduce without permission.