IZ*ONE, LOONA Tops List Of Girl Groups With Highest Fan Cafe Members Growth For February 2021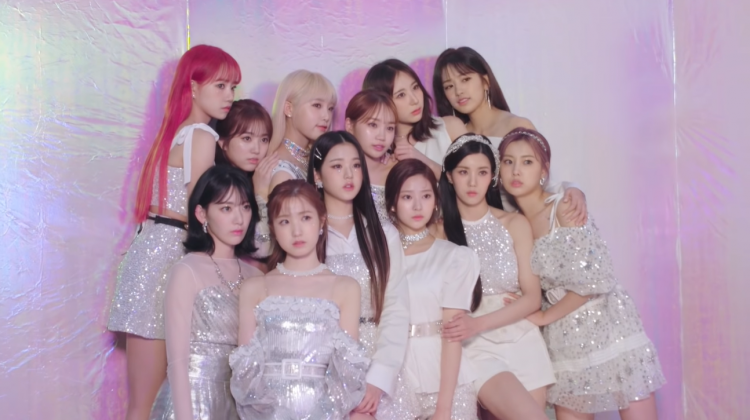 Fan Cafes are very popular among K-Pop fans. It is a forum where fans get to interact with their idols.
To enter a fan cafe, a fan pays a certain amount of money to become an official member of the fandom for their favorite K-Pop idol. Once in a while, K-Pop idols drop by their official fan cafes to interact with their fans, share updates, and post photos.
Exclusive fan perks come with fan cafe subscriptions, and the number of official fan cafe members that a K-Pop artist is also a metric that can show how successful they are.
With this, we listed the Top 5 K-Pop girl groups that gained the most fan cafe members for the month of February 2021.
#5 Oh My Girl
2020 has been a very great year for Oh My Girl because of their hit releases "Nonstop" and "Dolphin." They also received a Bonsang award during the "2020 Soribada Best K-Music Awards." For the month of February, the WM Entertainment girl group gained 443 new fan cafe members, increasing their total to 86,705.
#4 Dreamcatcher
Dreamcatcher started 2021 with a bang. The Happy Face girl group released their sixth EP, "Dystopia: Road to Utopia," with its lead track "Odd Eye" on January 26th. With their increasing popularity, the girl group gained 447 additional fan cafe members. Currently, Dreamcatcher has a total of 23,697 total fan cafe members.
#3 Purple Kiss
This RBW Entertainment girl group hasn't officially debuted; they are making waves in the K-Pop music scene. With just a pre-debut track, "My Heart Skip A Beat," and a projected 2021 debut, Purple Kiss gained 534 new fan cafe members. They now have a total of 3,876 fan cafe members.
#2 LOONA
At some point in your K-Pop fan life, you may have come across the words "#StanLOONA," and you can take it as a sign to check out these lovely girls from BlockBerryCreative. Since its debut, LOONA sees a stable increase in its popularity. For February alone, they gained 1,341 new fan cafe members. As of this writing, the "girls of the month" has a total fan cafe size of 50,566.
#1 IZ*ONE
It has been reported that this PRODUCE group is set to disband in April due to contract expiration. Despite this, IZ*ONE will always have their spot in the K-Pop hall of fame with their astonishing achievements and is one of the current top girl groups both in Korea and Japan. The 12 -membered girl group gained 1,623 new fan cafe members for February. In total, IZ*ONE has 180,278 official fan club members as of this writing.
Congratulations to the girl groups included in the list!
© 2023 Korea Portal, All rights reserved. Do not reproduce without permission.
Tags:
IZ*ONE
,
What is fancafe
,
what is fancafe in K-pop
,
how to enter fancafe kpop
,
top kpop girl groups fancafe
,
Loona
,
loona fancafe
,
iz*one fan cafe
,
purple kiss
,
when debut purple kiss
,
purple kiss fan cafe
,
how to enter fancafe purple kiss
,
Oh My Girl
,
oh my girl fan cafe
,
dreamcatcher fan cafe
,
dreamcatcher
,
kpop fancafe