Jihyo and Momo Of TWICE Gives Their Opinion On Why Haters Exist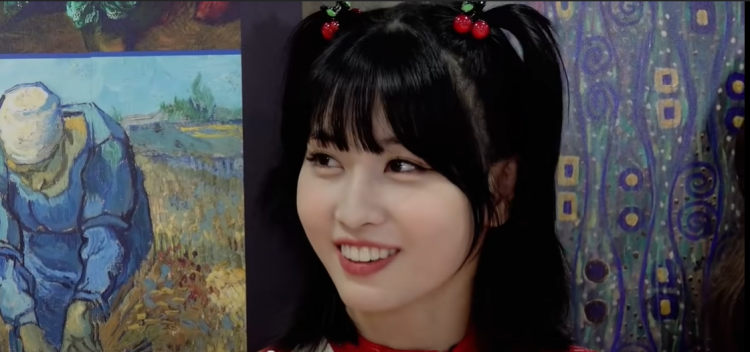 JYP Entertainment's TWICE is one of the K-pop girl groups that release a lot of content. From variety shows to V LIVES, TWICE is known for the amount of content they release. Due to this, TWICE has a lot of interaction with fans. Sometimes, even haters.
In a previous V LIVE, TWICE's Jihyo and Momo gave their two cents on why haters and anti-fans are the way that they are.
During one of TWICE's V LIVE broadcasts, which featured Jihyo and Momo, the two deduced the reason why their haters, or haters in general, do as they do. As idols and celebrities, haters are expected, and hearing what the girls had to say showed that although they do their best not to be affected, they do have a few words for the haters.
The live stream began with Momo in a car that was traveling. It was obvious that other members of TWICE were also in the car, but only Jihyo eventually came and joined Momo's live broadcast.
At first, Momo and Jihyo initially started talking about their day-to-day lives, but eventually, the topic of 'haters' breached the subject, especially about malicious comments on the girls. Momo started sharing her thoughts by saying that there are so many people who leave kind and loving comments to her. However, there are certainly a lot of people who talk nonsense, as well.
Momo went on by saying, "[...] Well, that is fine with me. It's funny. I just tell myself, 'Oh, there are such people in this world.' The world is huge and there are many people in it."
Regardless of what haters say negatively about her, she simply does not mind them and keeps moving forward.
Additionally, Jihyo, the leader of TWICE, continued by saying that she herself does not understand why someone would seek out and hate by leaving bad comments. For her, usually, haters would be as updated as fans, at times which does not make sense.
Savagely, just like her dance moves, Momo ended the topic by simply saying, "They're jealous."
In most cases, hatred comes hand in hand with jealousy. So what Momo said makes sense. ONCEs are very proud of how TWICE reacts to haters, being professional and nonchalant.
© 2023 Korea Portal, All rights reserved. Do not reproduce without permission.