Underrated K-Pop Groups That Deserve More Recognition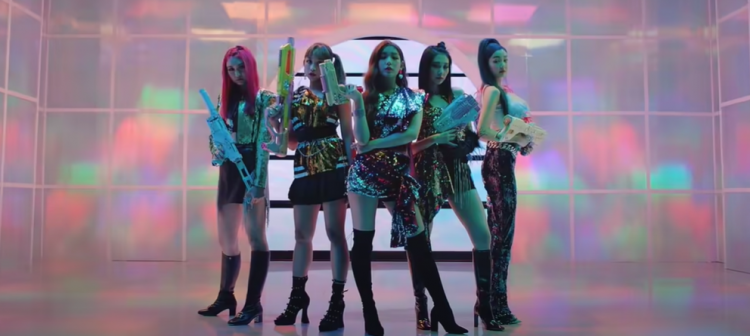 BTS, Red Velvet, BLACKPINK, TWICE, ITZY, Stray Kids, IZ*ONE, GFriend, and many more are considered to be the biggest names in K-pop in the current age. They are all over the charts and media, gaining a list of fans that are loyal and plenty. Fans who support them no matter the venture, may it be albums, variety show castings, and many more. But what about K-pop groups who don't become mainstream?
Every year, there are approximately 100 K-pop groups debuting as per data from Billboard. Among the groups that debut, only a handful go on to be popular and famous. A lot of the groups eventually become unknown or, at times, even underrated, even if they are talented.
At times, some K-pop groups just need that one push to enter major league success. With that, K-Pop fans were given a poll by Ranker, which they voted for the most underrated K-pop groups in their opinion. But keep in mind, just because these K-pop groups are underrated doesn't mean that they are bad or hated. It just shows who the netizens believe needs more attention.
With that being said, here is a list of some of the K-pop groups who are underrated according to the online community:
#20 Rocket Punch with 667 votes
#19 OH MY GIRL with 678 votes
#18 BVNDIT with 709 votes
#17 SF9 with 715 votes
#16 NATURE with 801 votes
#15 LOONA with 806 votes
#14 PENTAGON with 809 votes
#13 Lovelyz with 931 votes
#12 ATEEZ with 941 votes
#11 DIA with 980 votes
#10 DAY6 with 1,058 votes
#9 APRIL with 1,060 votes
#8 Cosmic Girls with 1,080 votes
#7 ASTRO with 1,102 votes
#6 Cherry Bullet with 1,111 votes
#5 fromis_9 with 1,188 votes
#4 KARD with 1,215 votes
#3 Weki Meki with 1,338 votes
#2 Dreamcatcher with 1,961 votes
#1 SECRET NUMBER with 3,941 votes
Make time to listen to these groups because, according to people on the internet, these are the most underrated K-pop groups presently who are active as of writing this article.
© 2023 Korea Portal, All rights reserved. Do not reproduce without permission.
Tags:
Kpop
,
kpop news
,
Kpop updates
,
underrated bands
,
underrated groups
,
underrated kpop
,
underrated kpop groups
,
kpop groups to listen to
,
rocket punch
,
Oh My Girl
,
bvndit
,
SF9
,
nature
,
Loona
,
Pentagon
,
Lovelyz
,
ATEEZ
,
DIA
,
DAY6
,
APRIL
,
Cosmic Girls
,
ASTRO
,
Cherry Bullet
,
Fromis 9
,
kard
,
Weki Meki
,
dreamcatcher
,
Secret Number
,
Kpop groups
,
unpopular kpop groups
,
kpop groups ive never heard of
,
unheard kpop groups