Momoland Nancy Was Praised By Fans After Doing This Amidst Her Leaked Photos Circulating Online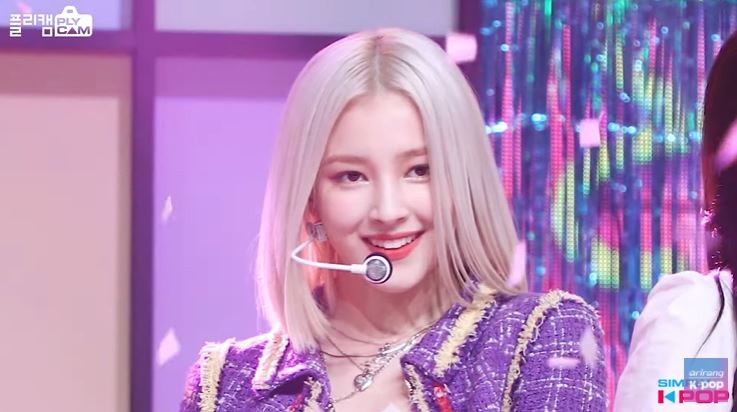 The Korean pop fan community has been bombed by shocking news concerning leaked undressing photos of MOMOLAND's youngest member, Nancy. Meanwhile, amidst the circulating photos, Nancy made fans less worried recently. Find out how.
According to reports and fan accounts, MOMOLAND Nancy was secretly filmed by an alleged staff member while undressing in the dressing room during the 2019 Asia Artist Awards. Such leaked photos were said to be shared in a private group chat. Since then, fans have been sending reports to MLD Entertainment, which is the agency that handles the activities of MOMOLAND and Nancy.
Soon enough, MLD Entertainment has released their official stand regarding the sensitive issue. In their statement, MLD Entertainment signified that they would be taking strong legal action against the first person who posted the photos as well as the ones who participated in spreading them. The management has firmly stated that they will be following through with their legal actions with no leniency and without a settlement.
Moreover, they have also shared important updates regarding the status of Nancy after being a victim of having her private photo being inappropriately taken and manipulated. According to MLD Entertainment, MOMOLAND Nancy is currently undergoing "severe emotional turmoil," which made fans worry.
However, after a glum black and white photo she posted with a black heart comment two days ago, Nancy shared a story on her Instagram. The MOMOLAND maknae posted a video supporting the debut of T1419. This rookie boy group is MOMOLAND'S junior group of the same company. In her post, Nancy wrote: "Our younger brother group T1419 debut day. Go check out the MV!!! Give them lots of love and support!!"
Even though the idol did not reveal any specific status regarding her situation, fans were delighted to see that Nancy continued to use her social media networks to share a few updates. Moreover, fans praise Nancy for being strong and mature in handling the situation. This is because the idol did not post any negative photos nor status regarding the incident on her personal Instagram. Such actions made fans less worried about the status of the young idol.
Until today, fans are working to show their support to Nancy and help control the spread of the leaked photos.
© 2022 Korea Portal, All rights reserved. Do not reproduce without permission.
Tags:
momoland nancy
,
Momoland
,
Nancy
,
Momoland nancy leaked photos
,
Momoland nancy undressing photos
,
Nancy photos
,
Nancy leaked photos
,
Momoland nancy Twitter Photos
,
Momoland nancy scandal
,
Momoland Nancy Private Photos
,
MOMOLAND Nancy Photos Update
,
Momoland nancy scandal
,
MOMOLAND Updates
,
MOMOLAND News
,
Nancy Updates
,
Nancy News