(G)I-DLE's Soojin Meets With Alleged Victim, Claims She Was Never A Bully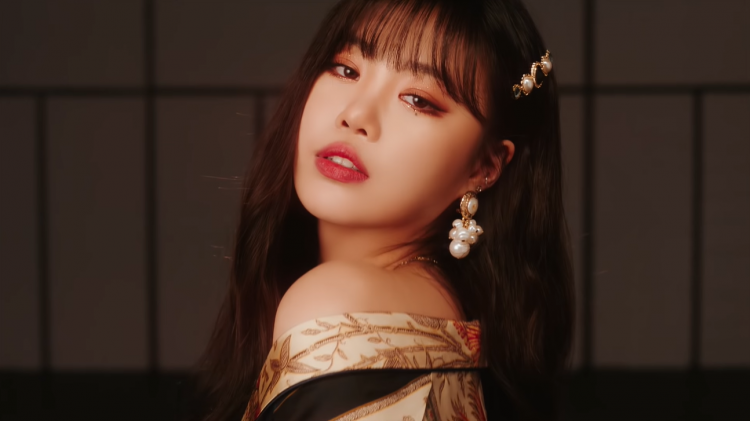 On March 11th, it was reported that (G)I-DLE's Soojin took time to personally meet with her alleged school bullying victim to converse regarding the issue at hand. Their conversation was reported to have lasted for about an hour.
The Soojin Bullying Allegations
An anonymous netizen claiming to be a sibling of (G)I-DLE Soojin's victim came forward to call out the idol. Moreover, the netizen claimed that Soojin was guilty of bullying her classmates, stealing other student's uniforms, and even extorted money from them.
Since then, CUBE Entertainment has stated that they did an investigation regarding the accusations against their artist. The company revealed that based on the statements they have gathered, it could be implied that quarrels between the (G)I-DLE member and the other students; however, none of those statements can directly confirm the school bullying allegations.
In addition, CUBE announced that (G)I-DLE's Soojin would be halting all activities with her group in the meantime.
Soojin Meets With Alleged Victim
Almost a week after Soojin's hiatus, a report surfaced that the idol had personally met with the alleged victim. However, the sibling of the alleged victim revealed that "the meeting was inconclusive."
According to the alleged victim, (G)I-DLE's Soojin claimed to not have any recollection of the past events. When asked by the alleged victim, "If you're going to be like this, why did you ask to meet?" the idol replied that she had never been a bully.
The party of the victim expressed that it took great courage for the alleged victim to meet Soojin. However, they were frustrated to receive such claims from the idol. Furthermore, the sister of the alleged victim that they are currently thinking about their future steps along with other reported victims.
As of this writing, CUBE Entertainment has yet to release an official statement regarding the meeting of Soojin with the alleged victim.
© 2023 Korea Portal, All rights reserved. Do not reproduce without permission.
Tags:
(G)I-DLE
,
(G)I-DLE Soojin
,
(G)I-DLE Soojin Bullying
,
(G)I-DLE Soojin Bullying Scandal
,
Is (G)I-DLE Soojin a Bully
,
(G)I-DLE Soojin bullying victims
,
Bullying Soojin (G)I-DLE
,
(G)I-DLE Soojin Meeting with victim
,
(G)I-DLE news
,
(G)I-DLE updates
,
Kpop
,
K-pop
,
k-pop news
,
kpop news
,
K-Pop bullying
,
K-Pop Updates
,
K-pop Idols