RBW's MAMAMOO Confirmed For A Comeback, Guaranteeing Wheein To Resign With RBW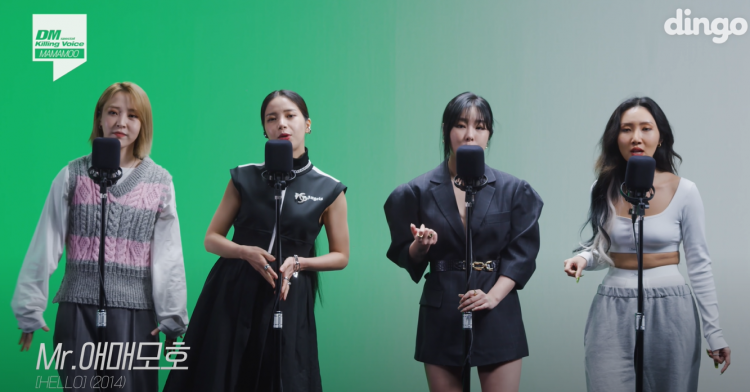 Previously, it was reported that three out of the four members of RBW's MAMAMOO have finally resigned under their previous agency, RBW. The third member being MAMAMOO's Hwasa renewed her contract with their company just last March.
On the 30th of March, RBW was able to confirm that they were able to resign MAMAMOO maknae, confirming that RBW was able to renew their contract with MAMAMOO's Hwasa.
RBW went on to previously share that since the agency and the members of MAMAMOO have spent a long time together with both in faith and trust, RBW plans on fully giving support to the members of MAMAMOO, alongside the member's individual activities.
Just in the beginning of 2021, in January, the other two members of MAMAMOO, Solar and Moonbyul, also resigned their exclusive contracts with RBW. The only MAMAMOO member not to have resigned with RBW is Wheein.
RBW commented on that by sharing that the company is in discussions with MAMAMOO's Wheein. Moreover, RBW confirmed that MAMAMOO would not be disbanding.
RBW Entertainment also asked fans of MAMAMOOs to show support for MAMAMOO's future activities, both individual and group.
Recently, MAMAMOO just announced something that may have solidified Wheein's inevitable re-signing.
As of writing this article, on the 14th of May at around midnight Korean Standard Time, MAMAMOO shocked and surprised MOOMOOs, their fans, by unveiling a very special teaser.
MAMAMOO was able to hint at potential and anticipated comeback with a fun reference to the lyrics of their own track, "Décalcomanie."
In the teaser photo, it was captioned: "MAMAMOO is coming back for you" with the hashtags #MAMAMOO #COMING_SOON.
With this recent update, it is only a matter of time until MAMAMOO's Wheein successfully negotiates a contract with RBW.
Previously, Wheein dropped her first solo album, "Redd," which was really successful. The title track being Wheein's most recent iconic song, "Water Color."
© 2022 Korea Portal, All rights reserved. Do not reproduce without permission.
Tags:
kwave
,
kwave news
,
kwave updates
,
Kpop
,
kpop news
,
Kpop updates
,
RBW
,
RBW artists
,
RBW Entertainment
,
RBW Entertainment news
,
RBW Entertainment updates
,
RBW Entertainment MAMAMOO
,
Mamamoo
,
MAMAMOO News
,
MAMAMOO Updates
,
MAMAMOO comeback
,
MAMAMOO Twitter
,
twitter
,
MAMAMOO return
,
mamamoo solar
,
MAMAMOO Moonbyul
,
MAMAMOO Hwasa
,
MAMAMOO Wheein
,
Wheein
,
Wheein Redd
,
Redd
,
Wheein Like Water
,
Like Water
,
Moomoos
,
MAMAMOO update
,
MAMAMOO comeback teaser
,
MAMAMOO teaser