Time To Celebrate MooMoos! Hwasa Resigns Contract Under RBW Confirming MAMAMOO Not Disbanding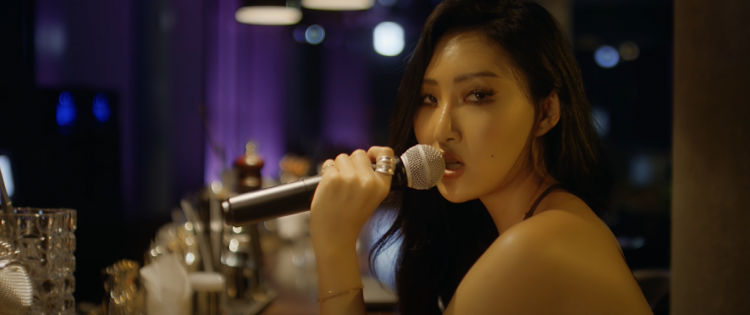 The K-pop industry was introduced to RBW Entertainment's MAMAMOO back on the 18th of June, 2014, making them almost seven years old.
The four-member K-pop group is made up of the members Solar, Moonbyul, Wheein, and Hwasa. In the beginning, the girls were not making that big of a stride in the industry due to netizens having prior prejudices against the group. This made MAMAMOO have a chip on their shoulders, immediately dubbing MAMAMOO as underdogs in a very cut-throat industry.
But MAMAMOO, now infamous for their powerful and beautiful vocals, outstanding stage presence, now appreciated visuals, and influential stances in the industry, proved the naysayers wrong by going beyond what was expected of them to showcase what they got and break expectations.
Presently, the four members of MAMAMOO are busy doing/slaying solo projects. Unfortunately, their contracts ended on the 8th of January earlier this year. But it was noted that they are negotiating to update their contracts within this coming June. MooMoos, the name of their fanbase, are full of hope that the members of MAMAMOO will successfully renew their contracts.
As of writing this article, it has been reported that three out of the four members of MAMAMOO have successfully resigned under the RBW with Hwasa being the third member of MAMAMOO to renew her contract with the company!
Two days ago, on the 30th of March, RBW confirmed the signing of the MAMAMOO maknae by saying that they recently renewed their contract with MAMAMOO's Hwasa. They continued by saying that as much as they have spent a long time together with faith and trust, they plan on fully supporting not only Hwasa's group activities but also her individual activities.
Previously in the month of January, the other two members of MAMAMOO, Solar and Moonbyul, resigned their individual contracts with the company. The only member not to have resigned yet is Wheein.
RBW addressed that by noting that the company is currently discussing in-depth with Wheein. Moreover, RBW confirmed that MAMAMOO would not be disbanding. They are asking fans of the soloists and the group to show support for MAMAMOO's future activities.
MooMoo's can now breathe a sigh of relief, knowing that MAMAMOO is still sticking together and will not fall under the seven-year curse in K-pop.
© 2022 Korea Portal, All rights reserved. Do not reproduce without permission.