MAMAMOO's Hwasa Touches The Hearts Of MooMoo's In Recent Instagram Post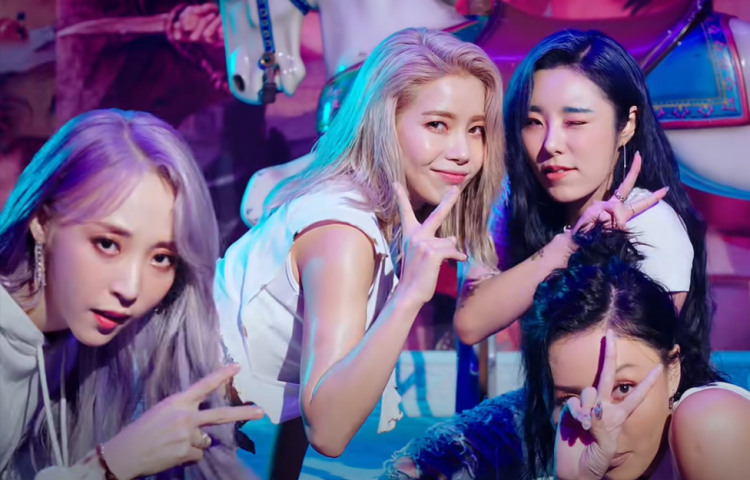 RBW Entertainment's MAMAMOO made its debut in the K-pop industry on the 18th of June, 2014. The quartet, containing the members Solar, Moonbyul, Wheein, and Hwasa, were initially not given much attention due to netizens not being drawn to the group. This brought on doubt which immediately pegged MAMAMOO as underdogs in a cut-throat industry.
But MAMAMOO, now known for their powerful vocals, outstanding performances, unique visuals, and influential stances, proved the doubters wrong by going above and beyond to showcase their talent and break norms.
Currently, the members of MAMAMOO are doing/slaying solo projects. Their contract expired on the 8th of January earlier this year, but they will be discussing the renewal of their contracts this coming June. MooMoos are hoping that MAMAMOO will successfully negotiate their contracts.
It is said that hard times mold hard people, and this seems to be the case for MAMAMOO. Due to the initial expectations of them being low, the K-pop group gave their all to prove that they deserve to be respected. As in most cases, MAMAMOO's bond as a group due to the difficulties they went through is extremely unbreakable.
Even in solo projects, MAMAMOO show's their love for one another by supporting each solo release each member drops. But in a recent Instagram post, MAMAMOO's closeness was further highlighted.
As of writing this article, MAMAMOO's maknae, Hwasa, posted a very touching photo of a portrait on her official Instagram account. The photo was uploaded on the 19th of March. Loved by fans, the photo uploaded on Instagram centers around a portrait of all the four members of MAMAMOO in black and white.
Showing MAMAMOO as a happy family, the immensely touching photograph shows the girls gathered together like a happy family. The caption, being "Auntie Yong, Auntie Byul, Hyejin's youngest auntie," refers to the other three members of MAMAMOO: Solar, Moonbyul, and Wheein.


© 2023 Korea Portal, All rights reserved. Do not reproduce without permission.