Solo Songstress Supremacy: MAMAMOO's Wheein Tops Domestic And International Charts With 'Water Color'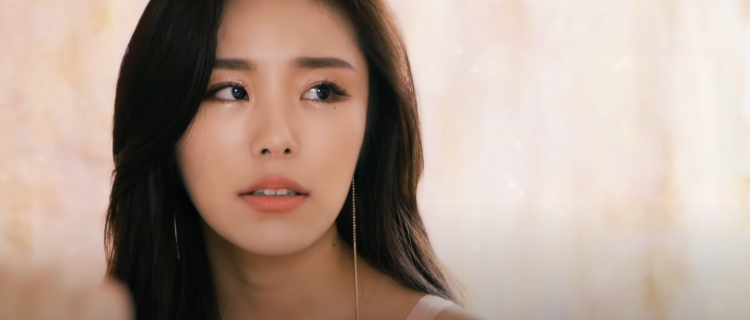 Two days ago, on the 13th of April, MAMAMOO's Wheein dropped her latest solo mini-album titled "Redd." Beyond that, Wheezing also released the music video for her album's title song "Water Color." "
Hours after its release, Wheein's "Redd" was able to sell around 17,114 copies on the Hanteo chart. On the 13th of April, this was the best-selling album by a female entertainer on that day.
The MAMAMOO member's latest comeback marks this as her first comeback after more than one year since her prior single album release in 2019, which was entitled "Soar."
The title track portrays a message regarding confidence and love. Essentially, the song is about being able to overcome doubt by being able to know your true self.
Additionally, Wheein's physical album of "Redd" also includes an English version of the title track, "Water Color." This will drop on multiple music-streaming sites soon.
It did not take Wheein's latest mini-album for its title track "Water Color" to rank number one on multiple local charts. Real-time charts such as MelOn's Latest 24Hits, Bugs, and Genie. Beyond that, Wheein's "Water Color" also appeared on MelOn's 24Hits.
As per the daily chart, Wheein's "Water Color" is ranked at the 5th spot on Bugs, on the 18th spot on Genie, and No. 47 on MelOn as of writing this article.
Moreover, Wheein's "Water Color" garnered a lot of international listeners. The song is on a rampage on iTunes Top Songs charts in approximately 13 countries globally.
To add to this, the title tracked ranked at No. 10 with 8,708 points on the worldwide iTunes Song chart. On a good note, Wheein's "Water Color" is the only recent K-pop song that is a part of the top 10.
MAMAMOO's Wheein shows her dominance even more due to the fact that both of her songs from her recent album, "Water Color" and "Butterfly," sit on the No. 2 and No. 8 spot on iTunes Top 100 K-pop Songs.
Congratulations to Wheein!
© 2022 Korea Portal, All rights reserved. Do not reproduce without permission.
Tags:
Kpop
,
kpop news
,
Kpop updates
,
kwave
,
kwave news
,
kwave updates
,
RBW
,
RBW artists
,
RBW Entertainment
,
RBW Entertainment news
,
RBW Entertainment updates
,
RBW Entertainment MAMAMOO
,
Mamamoo
,
MAMAMOO News
,
MAMAMOO Updates
,
MAMAMOO Wheein
,
Wheein
,
Wheein news
,
Wheein updates
,
Wheein solo album
,
Wheein Redd
,
Redd
,
Wheein Water Color
,
Water Color