Famous Misheard And Misinterpreted Lyrics In The K-Pop Industry That Are Hilarious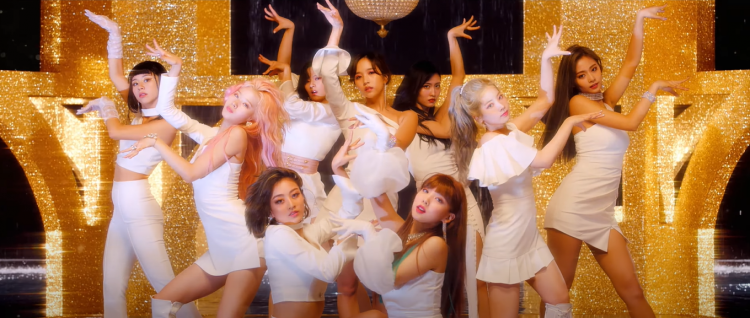 In recent years, the K-pop industry has been further branching out into the western scene. As a majority of fans in the west speak English predominantly, it seems as though that misheard lyrics due to the language barrier are inevitable.
Lyrics that are misheard range from the bizarre to downright hilarious. While some misheard lyrics take the message of the song to another level, others even improve the songs that are misquoted.
With that being said, here are songs with popular and funny misheard lyrics:
SEVENTEEN's song "Highlight"
SEVENTEEN's famous track "Highlight" is well-known to have lyrics that are misheard and is funny in its own right. During the part when Seungkwan sings, "I'm like a bird, naragalge," which is translated to "I'm like a bird, I'll fly," English fans were quick to point out that the idol sounds like he is singing, "I'm a bird, not a turkey,"
MONSTA X's song "Alligator"
During a part of MONSTA X's "Alligator" where members Shownu sings, "헤어날 수 없이 벌써 빠져버린 느낌" which is pronounced "Heeonal su eopshi beolsseo ppajyeobeorin neukkim" fans have misheard the part to be "How am I supposed to press a button when I'm naked."
TWICE's song "Heart Shaker"
In TWICE's "Heart Shaker" where Nayeon's part comes and she sings "이상하게 생각해도 어쩔 수 없어 반했으니까" which is pronounced to "Isanghage saenggakhaedo eojjeol su eopseo banhaesseunikka," fans of TWICE have heard something different. The first part of the lyrics where Nayeon sings "Isanghage" has been famously misheard as "Is Sana gay?." This is one of the most popular misheard lyrics of all time and ONCEs have turned it into an inside joke.
BLACKPINK's song "As If It's Your Last"
During BLACKPINK's song where Rosé sings the part, 서툰 날 ("Seo Tun Nal") won't you set me free which is supposed to translate to "[...] on clumsy days, won't you set me free", listeners have misheard the lyrics to be "so tonight won't you set me free." Understandably, the lyrics sound so similar that the misheard lyrics are understandably common.
BTS' song "Idol"
In BTS' song "Idol", during Jungkook's part, when he sings, "I love myself, I love my fans, Love my dance and my what," listeners have been keen on hearing something different. Fans have heard, "I love myself, I love my fans and my kids and my wife." Hilariously, these misheard lyrics have decidedly made the song better.
© 2023 Korea Portal, All rights reserved. Do not reproduce without permission.
Tags:
kwave
,
kwave news
,
kwave updates
,
Kpop
,
kpop news
,
Kpop updates
,
BTS
,
bts news
,
BTS Updates
,
BLACKPINK
,
Blackpink news
,
Blackpink updates
,
TWICE
,
TWICE news
,
TWICE Updates
,
MONSTA X
,
monsta x news
,
monsta x updates
,
Seventeen
,
seventeen news
,
Seventeen updates
,
SEVENTEEN Highlight
,
HIGHLIGHT
,
MONSTA X Alligator
,
alligator
,
TWICE Heart Shaker
,
Heart Shaker
,
BLACKPINK As If It's Your Last
,
As If It's Your Last
,
BTS IDOL
,
idol