Shocking: GOT7's Jackson Wang Shared Greatest Fears In Recent Video With GQ Magazine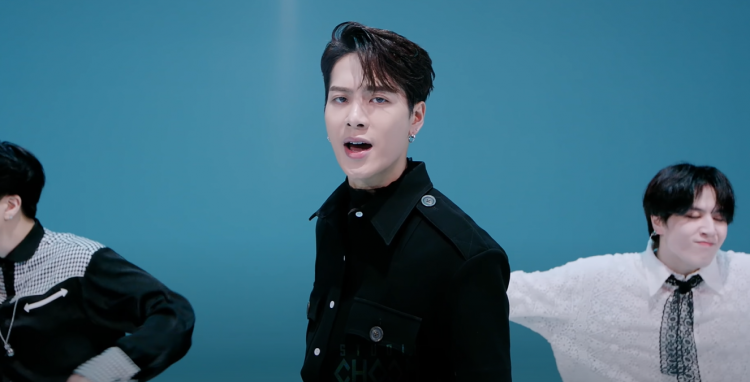 In 2021, being brave is not limited to physical traits only. People can be brave by doing something they have not done before, facing life-long fears, standing up for what they believe in, and many more.
Aside from being brave in real life, in the entertainment industry, being brave is a necessity. More specifically, in the K-pop industry. One notable K-pop group that exemplifies bravery is the internationally acclaimed boy band GOT7.
The seven members of GOT7, being Jay B, Mark, Jackson, Jinyoung, Youngjae, BamBam and Yugyeom, like other K-pop groups, have faced their fair share of issues. However, regardless of their struggles, GOT7 has overcome them all. This alone shows how brave the K-pop group is.
But this does not mean that the individual members of GOT7 do not have their own personal fears. More particularly, GOT7's very own Jackson Wang.
Jackson Wang, a known olympian and gifted fencer, many might wonder, "what fears could a person like that have?" As a matter of fact, Jackson Wang has two things he fears the most, and they are incredibly relatable, both to Ahgases and personal fans.
Recently, GQ, a popular men's magazine, uploaded a video on their official YouTube channel, which features GOT7's Jackson. In the 6 minute video, Jackson Wang was able to go "undercover" on Twitter by creating accounts and answering questions asked to him by fans on the social media site. The segment being dubbed "Actually Me."
As he progressed, Jackson stumbled upon the question: "What's ur biggest fear in life," and the K-pop idol answered them instinctively as if he knew the answer almost immediately.
The first thing that Jackson answered was something that was obvious: cockroaches. Evidently, his fans are already aware of this due to the constant 'tormenting' of his GOT7 members via pranks.
The second biggest fear of Jackson was able to turn off the lights in his bedroom. Like most normal people, Jackson might not be scared of the dark, but what lurks inside of it.
A lot of Ahgases, personal fans, and netizens, in general, can relate to GOT7 Jackson's fears, and it's quite refreshing to know that even K-pop idols, including master fencers, are afraid of something.
© 2022 Korea Portal, All rights reserved. Do not reproduce without permission.
Tags:
GQ
,
GQ magazine
,
kwave
,
kwave news
,
kwave update
,
Kpop
,
kpop news
,
Kpop updates
,
GOT7
,
GOT7 News
,
GOT7 UPdates
,
got7 jackson
,
GOT7 Jackson Wang
,
Jackson news
,
jackson updates
,
Jackson Wang
,
Jackson Wang News
,
Jackson Wang Updates
,
GQ Jackson
,
GQ Jackson Wang
,
Jackson Twitter
,
Jackson Wang Twitter
,
Twitter Jackson
,
Twitter Jackson Wang