GOT7 Youngjae Received A Touching Message From Park Jin Young Before He Left JYP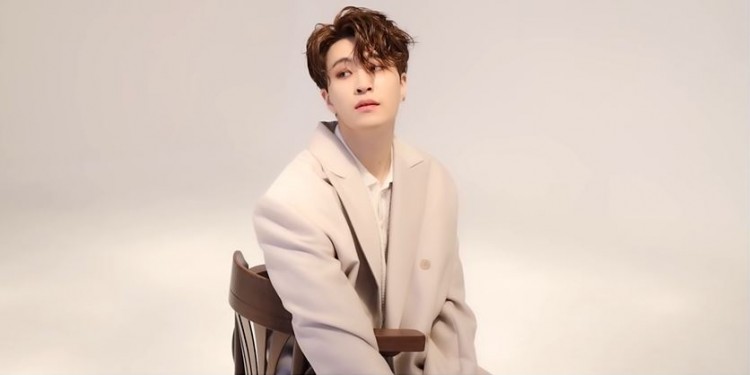 GOT7's seven-year exclusive contract with JYP Entertainment ended last January 19th, and since then, the members have pushed through their solo plans. Despite this, the boys promised fans that they are still together as a group and have plans on creating content music together in the future.
In fact, just last February 20th, GOT7 opened their very own YouTube Channel and released a music video for a special song dedicated to their fans entitled "Encore." As of this writing, the music video garnered over 4.5 million views already, while the single topped iTunes in over 50 countries worldwide.
Meanwhile, prior to the surprise release of "Encore," member Youngjae guested in VIXX Ravi's show "Question Mark." There, the GOT7 main vocal revealed that he had a meaningful exchange of messages with the founder of JYP Entertainment himself when his contract was coming to an end.
Park Jin Young has been a important part of GOT7's career, therefore during the show, Ravi asked Youngjae if the JYP founder and producer reached out to with him and his members, saying, "Now, as your contract with JYP Entertainment came to an end, I assume you guys had a lot of things to talk about. What did producer Park Jin Young have to say?"
Youngjae revealed that while they were dealing with all the negotiations regarding the contract, Park Jin Young was busy promoting his duet project with Rain. However, despite his very busy schedule, JYP made sure to keep in contact and communicate with Youngjae.
"So, when we were dealing with all that, PD-nim (Park Jin Young) was actually kind of busy promoting his project with Rain. But even so, he made sure to keep communicating with me via text. He messaged me separately multiple times, saying whatever I decide to do, he will support me. He said, 'If there's anything you don't know or anything that makes you uncomfortable in any way, come talk to me, and we'll figure it out together.' So I was really touched," shared GOT7 Youngjae.
Furthermore, Youngjae revealed that he had never received these kinds of messages from the producer before, so he was very touched to hear such kind and supportive words from Park Jin Young.
"Yeah, like, we've never really exchanged messages that long before. So when he did that, I felt grateful. I appreciated it," expressed Youngjae.
After leaving JYP Entertainment, Youngjae signed with Sublime Artists Agency who houses Rain, Song Kang Ho, and many others.
© 2023 Korea Portal, All rights reserved. Do not reproduce without permission.
Tags:
GOT7
,
got7 youngjae
,
GOT7 Youngjae Solo
,
GOT7 Youngjae Ravi
,
GOT7 Youngjae Ravi Interview
,
GOT7 Youngjae Sublime Artists Agency
,
GOT7 Youngjae new company
,
GOT7 Youngjae comeback
,
GOT7 Youngjae left JYP Entertainment
,
GOT7 new company
,
GOT7 disband
,
GOT7 disbandment
,
DID GOT7 DISBANDED
,
What are GOT7 members solo plans
,
GOT7 UPdates
,
GOT7 News
,
GOT7 kpop
,
got7 plans
,
GOT7 new company
,
got7 encore
,
got7 new album
,
GOT7 new single
,
Kpop
,
kpop news
,
Kpop updates