IZ*ONE's Imminent Disbanding Makes WIZ*ONEs Speculate What The Members Will Do After Disbanding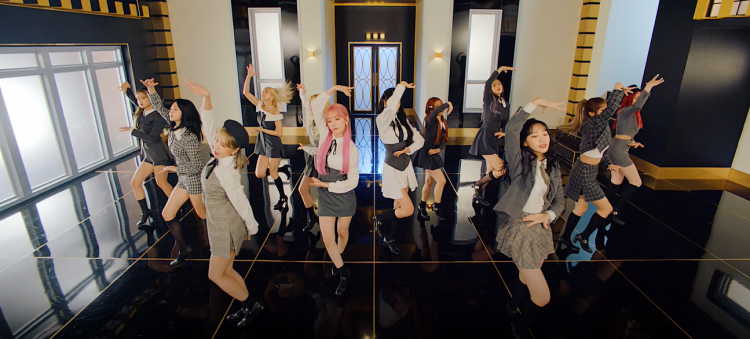 Debuting in 2018, members of IZ*ONE will unfortunately go their separate ways this coming April. Due to this, a lot of WIZ*ONEs (the fandom name for IZ*ONE fans) are currently having a hard time.
The fans, every supportive, have high hopes for the individual careers of the members of IZ*ONE after their disbandment. Already, it seems as though that fan theories have surfaced on what the members will be doing after April.
Not long ago, a WIZ*ONE began a discourse on an online forum. The topic was about what the fans believe will happen to all the twelve members of IZ*ONE; where they are signing, where they will go, and many more.
In the forum, the WIZ*ONE brought up that group's dancer, Lee Chae-yeon, will most likely be a part of a new female K-pop group funder WM Entertainment.
Two members of IZ*ONE, Kwon Eun-bi and Kim Chae-won, are assumed to also join another group, "Rocket Punch" which was chimed in. But Eun-bi was also brought up to have the potential to have a solo career due to her age.
Two other members, Kang Hye-won and Kim Min-ju are both expected to start their acting careers, fans hoped.
It was also mentioned that Starship Entertainment's upcoming girl group will feature Jang Won-young and Ahn Yu-jin.
The Japanese member of IZ*ONE, Miyawaka Sakura is pointed to join a Japanese girl group under Big Hit Entertainment. This is expected and the other two members, Hitomi and Nako will join her. It is widely assumed that all the Japanese members of IZ*ONE will go back to Japan, as per the fans.
Lastly, fans noted that Jo Yu-ri will probably make a solo debut and Choi Ye-na might join the K-pop group, EVERGLOW.
Regardless of the opinions mentioned, fans of IZ*ONE really just wants the members to be happy and successful. Whatever path they may decide to take, their fans will surely support and follow them.
© 2023 Korea Portal, All rights reserved. Do not reproduce without permission.