IZ*ONE's Chaeyeon & ITZY's Chaeryeong: Two Sisters, Two Girl Groups, One Industry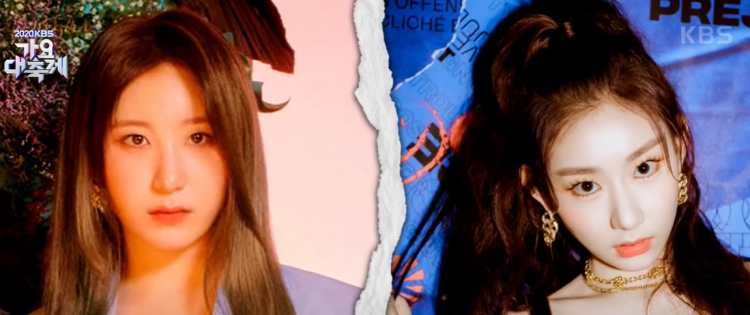 Chaeyeon and Chaeryeong Lee, or more popularly known as the Chaesis sister duo, are a sibling duo who have both made highlights in the K-Pop industry not only with their stunning dance moves but also with their closeness and bond.
Chaeyeon, a year older than her sister Chaeryeong, is the elder sibling of the duo. Aside from last names, both have similar startups to fame. Both can be connected to JYP, and both participated in TWICE's Survival Show, SIXTEEN. Unfortunately, the Chaesis duo were both eliminated, but it all worked out for the best.
After SIXTEEN, Chae-yeon entered the Mnet reality competition show "Produce 48," and due to this, she was able to become a member of the girl-group that was created, IZ*ONE. IZ*ONE debuted in October 2018, releasing their very first EP, Color*Iz.
Meanwhile, as JYP announced their then-new girl-group ITZY, it was revealed that Chaeryeong was a member of the group, debuting in February 2019 with their debut single album "It'z Different."
Moreover, both sisters are the main dancers of their respective groups as well.
Additionally, aside from the same positions, another similarity they share is their looks. It is easy to distinguish the sibling from the crowd from the get-go due to this. Beyond this, Chaeyeon and Chaeryeong also have a wonderful connection as a pair of sisters in the same industry.
In a recent interview, Chaeryeong and Chaeyeon had some touching words to share about one another.
"Chaeryeong is much calmer and quieter than me. I like that she reacts well to whatever I do or say. I think that she really shines on stage. She has soft lines and great expression." Chaeyeon shared when asked about her sister.
"She is a really fun person even in private life. She's really funny and she has her own kind of innocence. She laughs a lot and gives great energy to the people around her." Chaeryeong said when it was her turn to talk about her sister.
They also revealed that they both share the same wishes and goals, both wanting to improve on their craft and hoping to stay healthy.
All of this considered, it is really safe to say that the Chaesis is truly one of the elite pair of sisters to dominate the K-Pop industry.
© 2022 Korea Portal, All rights reserved. Do not reproduce without permission.