Aries And Tauruses: Karina, Sehun, Chaeyoung, And More, K-Pop Idols Born In April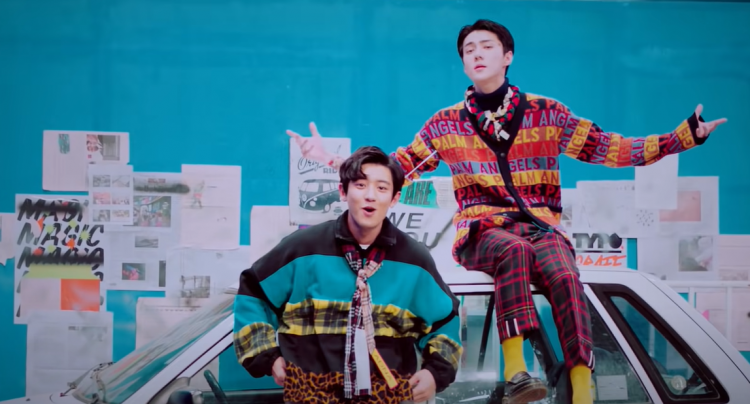 The month of April is finally here, and aside from April fools, with it comes the fresh breeze brought upon by lady Spring! Beyond cool winds and beautiful sights from the season, April is also the month for Aries and Tauruses, according to the zodiac calendar.
Aries are known for their fiery temper. Although their outbursts do not usually stay, it is definitely best to avoid these explosive rams until their steam dissipates. Beyond this, when Aries is not fully mad, they are mostly upbeat, optimistic, and playful humans who enjoy living life to the fullest.
On the other end of the spectrum, the bulls are known to be stubborn and rarely admit their mistakes. In theory, Tauruses are hard to argue with even if they are wrong. Aside from this, the bulls are intelligent, dependable, hardworking, and dedicated.
Thus, K-pop idols who are born in April are the fieriest performers and hard-working entertainers. This is why a lot of fan favorite K-pop artists hail from the month of April.
K-pop artists come in various shapes and sizes, but for this month, we celebrate the ones who are April babies! Find out who are the explosive Aries and dependable Tauruses born this month:
Aries:
April 3rd: Seonghwa of ATEEZ
April 4th: Eunhyuk of Super Junior
April 6th: Mingyu of SEVENTEEN
April 7th: Siwon of Super Junior
April 8th: Jonghyun of SHINee
April 11th: Karina of aespa
April 12th: Sehun of EXO
April 17th: Jinho and Hongseok of PENTAGON
April 17th: Wheein of MAMAMOO
April 17th: Ryujin of ITZY
Taurus:
April 20th: Jay of ENHYPEN
April 23rd: Chaeyoung of TWICE
April 26th: Daesung of BIG BANG
April 28th: Wonpil of DAY6
Just like most things, signs and stars do not dictate how we pave our destinies. But for a handful of the aforementioned artists above, their well-known traits seem to be akin to their signs.
Regardless, let us all take a short time to wish them a Happy Birthday!
© 2022 Korea Portal, All rights reserved. Do not reproduce without permission.
Tags:
kwave
,
Kpop
,
kwave news
,
kwave updates
,
kpop news
,
Kpop updates
,
kpop birthdays
,
ATEEZ
,
ATEEZ seonghwa
,
seonghwa
,
Super Junior
,
Super Junior Eunhyuk
,
Eunhyuk
,
Seventeen
,
seventeen mingyu
,
Mingyu
,
Super Junior Siwon
,
Siwon
,
SHINee
,
SHINee Jonghyun
,
Jonghyun
,
aespa
,
aespa Karina
,
karina
,
EXO
,
EXO Sehun
,
Sehun
,
Pentagon
,
PENTAGON Jinho
,
Pentagon Hongseok
,
Hongseok
,
Jinho
,
Wheein
,
MAMAMOO Wheein
,
Mamamoo
,
ITZY
,
ITZY Ryujin
,
Ryujin
,
Enhypen
,
ENHYPEN Jay
,
Jay
,
TWICE
,
TWICE Chaeyoung
,
Chaeyoung
,
Big Bang
,
Big Bang Daesung
,
Daesung
,
DAY6
,
day6 wonpil
,
wonpil
,
Aries
,
Taurus