Why You Might Need To Thank GOT7 For 'Twitter Spaces'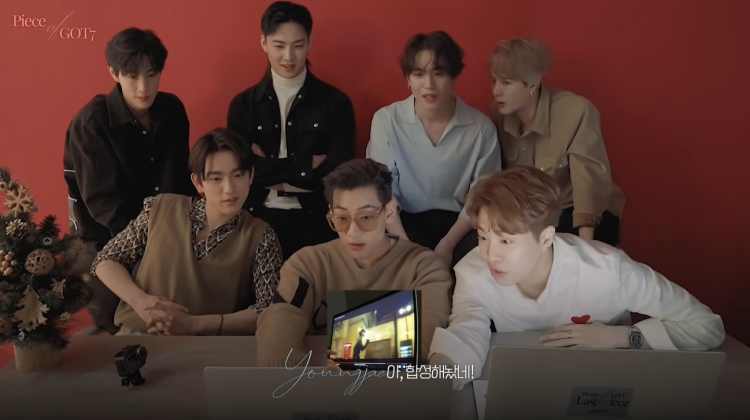 You can now start a voice chat with anyone on Twitter, thanks to its newest feature - Spaces.
With Spaces, there's no limit to the number of listeners in the chat rooms, but only ten can speak at a time. This newest addition to Twitters aims to provide a different service to its users.
However, GOT7 fans, called Ahgases, are quick to notice that the feature's design shares some resemblance to an idea that GOT7's main vocal Youngjae shared to Twitter CEO Jack Dorsey during the group's first-ever guesting at #TwitterBlueRoom.
GOT7 was the first K-Pop group to guest on #TwitterBlueRoom
It was 2015 when the 7-membered K-Pop group first visited the Twitter Blue Room. But in 2019, GOT7 members JB, Mark, Jackson, Jinyoung, Youngjae, Bambam, and Youngjae met with Twitter's co-founder Biz Stone and CEO Jack Dorsey.
They discussed how K-Pop has been an integral part of the growth of Twitter, and likewise. Twitter has been an app where K-Pop fans get updates from their favorite artists.
During the talk, Jack asked the boys, if given the opportunity, what features they would want to add to the app, to which GOT7 Youngjae responded with an idea of an audio chat room.
According to Youngjae, he would love to have a better way of communicating with his fans on Twitter, and a room where he can talk to them would be great.
Youngjae's idea does sound like Spaces, and although it's currently available to select a number of users, sooner or later, Twitter will be allowing all users to enjoy it this coming April.
It's not just the Twitter Spaces
biggest flex as an ahgase? GOT7 is the first kpop group to appear on twitter blueroom. During the blueroom BamBam and Youngjae requested for dark mode and twitter space and Jack gave it to us. Lastly, the ceo of twitter is an ahgase @GOT7Official #GOT7 #갓세븐 pic.twitter.com/TdeWRHmMJ3 — jah (@parkyien_) March 12, 2021
Aside from Spaces, Ahgases also pointed out that Twitter's "dark mode" was made possible due to GOT7 Bambam's suggestion.
One GOT7 fan even posted a tweet about the fandom's biggest flex: Twitter CEO Jack Dorsey being an "Ahgase."
You may watch the full #TwitterBlueRoom interview between GOT7 and Twitter CEO Jack Dorsey here.
© 2023 Korea Portal, All rights reserved. Do not reproduce without permission.