Jus2 Comeback Possibility? GOT7 Jay B In Talks To Joining Jay Parks's H1GHr MUSIC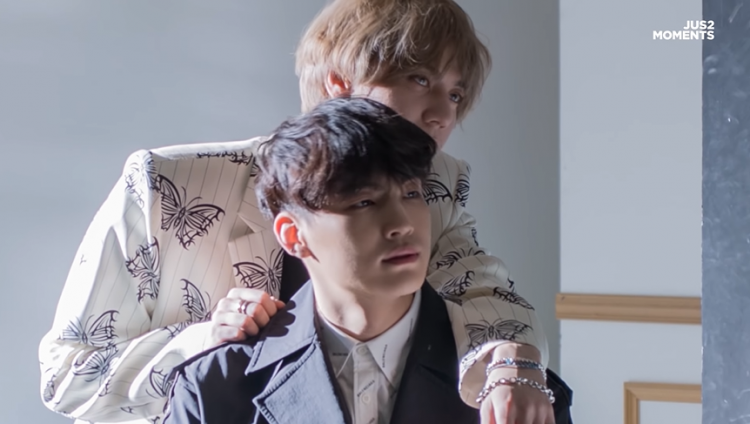 Ahgases, GOT7 Leader Jay B might be signing to a new home label very soon!
Reports from various Korean media sites have stated that GOT7's leader Jay B is currently in discussion to join Jay Park's label H1GHR MUSIC.
GOT7 is Staying Strong
Since GOT7 left JYP Entertainment earlier this year, all members have received various love calls from agencies. One by one, each GOT7 member has signed to different agencies while promising fans that they are still together. In particular, GOT7 main vocal Youngjae signed with Sublime Artist Agency, while Jackson's TEAM WANG has also signed a partnership with the same label. Meanwhile, Jinyoung signed with the acting agency BH Entertainment to pursue his acting career. Mark went home to Los Angeles but has established his own team based in China and is currently doing live streams to meet with fans. On the other hand, Thai member Bambam joined Sunmi's ABYSS Company while Yugyeom joined Jay Park's AOMG.
While his members signed with agencies, and are starting to pursue their solo careers, GOT7 leader Jay B stayed low and worked behind the scenes. The GOT7 vocalist has even shared that he is working hard in all the business and technical sides of releasing music as a group, promising their fans that they can expect to hear great music from the group in the future.
Because of this, fans are excited to hear the news of Jay B signing with an agency, let alone one that is owned by Jay Park.
Why is Jay B's signing with H1GHER MUSIC a good news?
Jay B has shown his skills in producing some of GOT7's hit title tracks. For this reason, fans are excited to see how he will express his creativity and add his own color to his music once he joins H1GHR MUSIC.
Not only that, but since H1GHR MUSIC is under Jay Park, there might be a chance that we can see a JUS2 comeback with Jay B and GOT7 maknae Yugyeom, who is also signed with one of Jay Park's labels, AOMG.
Will a JUS2 comeback be a possibility? Only time will tell. As for now, let's wait for the official announcement regarding Jay B's new agency.
© 2023 Korea Portal, All rights reserved. Do not reproduce without permission.