GOT7's 'Encore' Is The Only K-Pop Boy Group Song To Achieve This, Even Without Promotions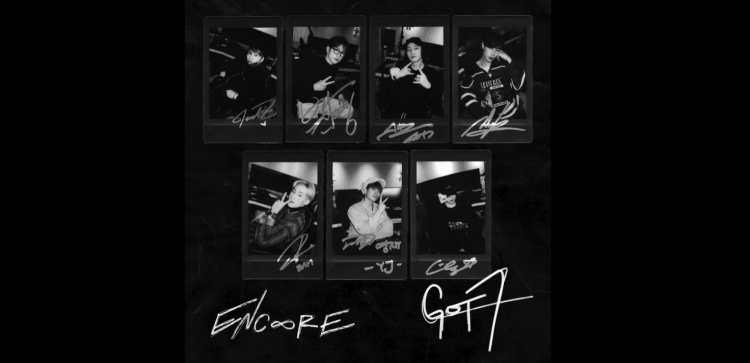 GOT7's recent surprise release with "Encore" continues to achieve support and recognition from fans worldwide six days since its initial debut.
Last February 20th, the boys of GOT7, JB, Mark, Jackson, Jinyoung, Youngjae, Bambam, and Yugyeom surprised fans with a new YouTube Channel and a heartfelt music video for their song, "Encore."
"Encore" is GOT7's letter to their loving fans, Ahgases, for their undying support since their debut with JYP Entertainment last January 2014. It's a promise from the boys that even after leaving their company, the seven of them will still continue to make music together. This pop-R&B track was written and co-produced by GOT7 member Jinyoung.
As soon as it was released, the song was warmly received by fans and quickly soared to No.1 on Korea's major real-time charts like Genie and Bugs. It also topped Genius Korea's K-Ballad Chart and also peaked at No. 32 on its Pop Song Chart. Aside from its amazing achievements in domestic music charts, GOT7's "Encore" soared to No.1 on Worldwide iTunes Song Chart and rose to No. 1 for 54 countries.
Adding to the long list of achievements for GOT7's "Encore" is its US iTunes "all-kill" after topping both the "overall" and "dance song" charts simultaneously. Moreover, the song also became GOT7's firsts song to debut at No.1 on European iTunes.
Now, six days after its release, "Encore" entered Spotify's latest "Trending Tracks" playlist at No. 27, making it the only K-Pop boy group song to be included in the list.
Aside from "Encore's" outstanding performance on various music charts, the official MV boasts more than 8 million views as of this writing, while GOT7's new official YouTube Channel garnered 1.44M subscribers.
After leaving JYP Entertainment, GOT7 members are pursuing their solo careers in music and acting while promising fans that they will still be working for group releases in the near future.
© 2023 Korea Portal, All rights reserved. Do not reproduce without permission.