'Big 4' Emerges: HYBE Corporation, YG, JYP, and SM Entertainment Tops K-Pop Industry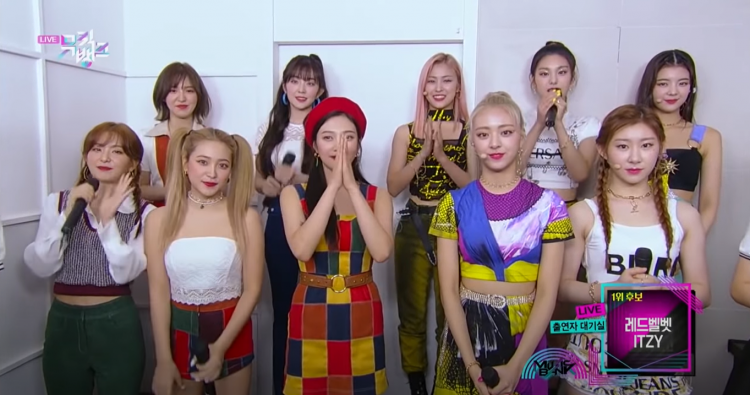 On the 30th of March, Korea JoongAng Daily (the English-language version of the South Korean national daily newspaper, JoongAng Ilbo) has recently revealed the profits of K-pop companies last 2020.
Standing out among the rest are four immensely popular K-pop entertainment companies.
Due to the recent report, it seems as though the Big 3 in K-pop, known as the K-pop companies who are most popular and have the highest profits, might have to make way for another company to enter their ranks.
Collectively made up of JYP Entertainment, YG Entertainment, and SM Entertainment, the Big 3 might essentially turn into the "Big 4."
Here are the top K-pop companies in terms of profit:
2020 was a "big" year for the company that handles BTS, Big Hit. It was revealed that their sales increased by 35.6% in 2020. This was compared to their profits in 2019. Back in 2019, Big Hit's sales were 587.22 billion won which is around $517.82 million, and in 2020, it increased to 796.28 billion won, which is around $706.75 million.
Essentially, Big Hit's total profits have risen by 47%, 145.51 billion won ($129.15 million) in 2020 compared to 2019's 98.74 billion won ($87.63 million).
BLACKPINK's company, YG Entertainment, also had a very successful 2020 as well. The company was able to gain a total of 255.26 billion won ($226.56 million) in 2020. In 2019, they had a total of 253.507 billion won ($225 million). Due to this, YG's entire profits have increased from 5.35 billion won ($4.74 million) to 10.74 billion won ($9.53).
JYP Entertainment, the K-pop entertainment company that handles TWICE, ITZY, Stray Kids, 2PM, Day6, and more, unfortunately, had a decrease in sales in 2020. In 2019, they had sales amounting to 155.43 billion won ($137.92 million), but in 2020, they decreased to 144.39 billion won ($128.12 million) in total sales.
Regardless of this, JYP's total profits had a small increase. From 43.45 billion won ($38.55 million) to 44.13 billion won ($39.15) which can be pointed toward their K-pop groups' album sales and payments in royalty.
On the other end, SM Entertainment has seen a decrease in both sales and profits. In 2020, SM's sales decreased by 11.8% compared to 2019. In 2019, SM had 657.82 billion won ($583 million) to 579.87 billion won ($514.55 million). In terms of SM's profits, it went down by 83.9%. In 2019, it was 40.39 billion won ($35.84 million), but in 2020, they only had 6.49 billion won ($5.75 million) 2020. SM is expected to bounce back in 2021 if Red Velvet returns.
© 2023 Korea Portal, All rights reserved. Do not reproduce without permission.
Tags:
kwave
,
kwave news
,
kwave updates
,
Big 3
,
the big 3
,
Kpop Big 3
,
Big 3 in kpop
,
JYP
,
YG
,
SM
,
JYP Entertainment
,
YG Entertainment
,
SM Entertainment
,
JYP Entertainment news
,
YG Entertainment news
,
SM Entertainment news
,
JYP Entertainment updates
,
YG Entertainment update
,
SM Entertainment update
,
Big Hit
,
Big Hit Entertainment
,
Big Hit Entertainment updates
,
Big Hit Entertainment news
,
HYBE
,
HYBE Corporation
,
HYBE news
,
HYBE updates
,
JoongAng Daily
,
JoongANg Ilbo