GOT7 Jackson Wang Spills The Tea On JYP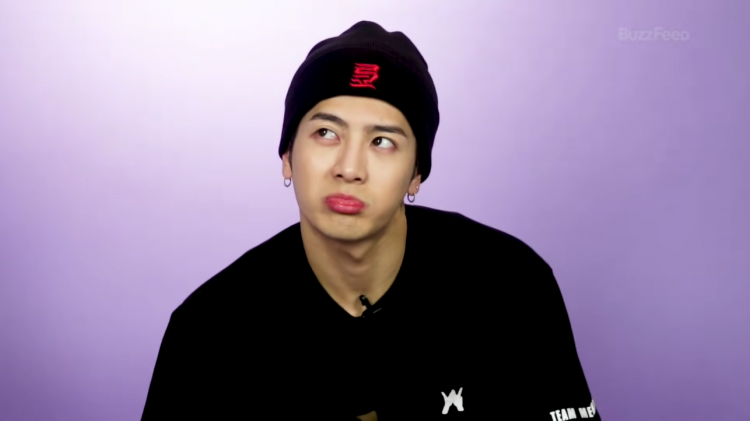 On February 20th, Jackson Wang of GOT7 visited DIVE Studios' "GET REAL Podcast" hosted by BTOB Peniel, KARD BM, and Ashley Choi.
The 27-year-old singer, rapper, idol, and CEO graced the podcast and shared his future plans for his solo career, GOT7 updates, casting stories, trainee life as well as his past career with JYP Entertainment.
According to Jackson, it has been a tough ride from trainee to idol life. It has never been easy for him to leave his parents and his very promising Fencing career in Hong Kong and pursue an unpredictable future in South Korea. Prior to being a trainee, Jackson has been preparing for the London Olympics but decided to shift his vision into being an idol when a JYP casting crew visited his school.
"Waiting is the hardest part of being an idol," shared Jackson. He said that he waited almost seven months before he got the final call that he was accepted as a JYP trainee. Trainee life was also a long waiting game. Jackson admitted to having suffered anxiety and depression as he was battling homesickness while undergoing the harsh training program. He revealed he was never on the project team for a long time.
Despite the struggle, Jackson persevered and got to debut as a member of the JYP boy group GOT7. Aside from being an active GOT7 member, Jackson also ventured into promoting his solo career and founded his very own company, "TEAM WANG," 3 years into his group debut.
Through "TEAM WANG," he was able to promote solo in China as well as in the US Market. However, during his contract with JYP Entertainment, Jackson spilled that he wasn't allowed to promote his solo music and endorsement in South Korea due to restrictions imposed by the company to him. He said, "Back then, you can never listen to any of my songs in Korea."
Now, after leaving JYP Entertainment, Jackson shared that he is doing his best to revive his solo career in Korea.
It has been known that just last month, Jackson, along with his GOT7 members, decided not to continue their exclusive contract with JYP Entertainment. Since then, Jackson has been pouring all his efforts into his self-founded company, TEAM WANG.
Last January, Jackson, and TEAM WANG released a daring fashion collection, "TEAM WANG COOKIES - THE VELVET," which includes fashion items that exude the company's philosophy and view of a confident and ideal "VELVET" man.
© 2022 Korea Portal, All rights reserved. Do not reproduce without permission.
Tags:
GOT7
,
got7 jackson
,
GOT7 JACKSON SSOLO
,
Jackson Wang
,
TEAM WANT
,
DIVE STUDIOS
,
GET REAL PODCAST
,
BTOB Peniel
,
ASHLEY CHOI
,
KARD BM
,
JACKSON WANG SOLO
,
JACKSON WANG COMPANY
,
JACKSON WANG SONGS
,
JACKSON WANG GOT7
,
got7 disbanded
,
JACKSON WANG PLANS got7
,
GOT7 comeback
,
Kpop
,
kpop news
,
Kpop updates
,
GOT7 News
,
GOT7 UPdates
,
JYP Entertainment