Here's GOT7 Jackson Wang's Biggest Flex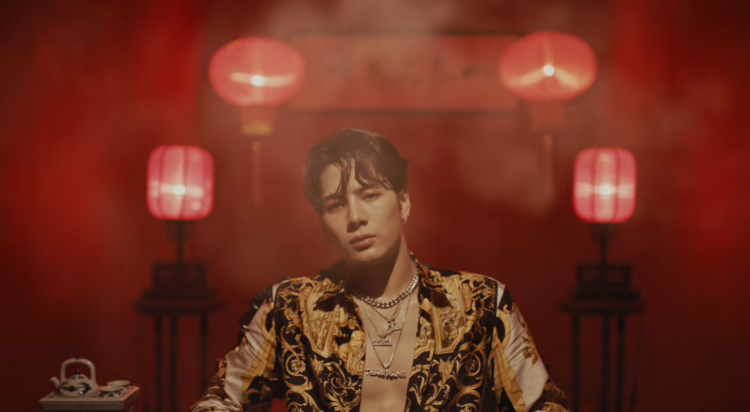 On February 26th, Ahgases all over the world got to interact with GOT7 Jackson via VLIVE for the first time after the idol left JYP Entertainment last January.
Now actively promoting solo while still being with GOT7, Jackson Wang opened his very own VLIVE channel and shared updates as well as future plans as an artist in his very first live broadcast. #Jackson1stVLIVE trended worldwide on Twitter as fans were excited to hear updates from the "Papillon" singer.
During his fist solo VLIVE stint, which lasted for almost 2 hours, he sang a couple of songs just like "Tequila Sunrise" which was a song he released in collaboration with Higher Brothers.
Tequila Sunrise! #Jackson1stVLIVE pic.twitter.com/ODUKhkPxv1 — WANG GALLERY (@wanggallery) February 26, 2021
The GOT7 member also answered some fan questions and clarified his partnership with Sublime Artist Agency. During his VLIVE, Jackson mentioned how he noticed that many of his fans were confused about whether or not he is signed with Sublime just like his fellow GOT7 member, Youngjae.
To this, Jackson shared what could be the biggest flex - in a very good way.
According to Jackson, he is not signed with Sublime Artist Agency and expressed, "As an artist I'm signed to myself." Furthermore, he explained that on the business side of things, his self-founded TEAM WANG has "partners" and one of its biggest partners is Sublime Artist Agency. The agency will be the one to help him promote his solo activities in South Korea.
"I am signed as an artist... i am signed to myself"

BIGGEST FLEX GO KING!

JACKSON VLIVE#Jackson1stVlive#JacksonWang @JacksonWang852 @teamwangofcl @GOT7Official pic.twitter.com/quS63Xc8eR — ellie ♡ (@aegbeom) February 26, 2021
On the other hand, the "Fendiman" singer also revealed his future projects and collaborations. This March, Jackson will be dropping his newest single along with three other song collaborations with various artists from different countries including Korea, China and Indonesia.
Previously, Jackson revealed during his visit in Dive Studios Get Real podcast that he is preparing to release 2-3 albums this year, including 40+ songs and numerous collaborations.
"Prepare for surprises every month," GOT7 Jackson tells fans.
© 2023 Korea Portal, All rights reserved. Do not reproduce without permission.
Tags:
Jackson Wang
,
GOT7
,
GOT7 Jackson Wang
,
Team Wang
,
Jackson flex
,
GOT7 Jackson solo
,
GOT7 Jackson company
,
GOT7 jacksonCEO
,
GOT7 Jackson solo career
,
GOT7 Jackson Solo Music
,
GOT7 Jackson JYP
,
Jackson Wang Vlive
,
Jackson Wang 1st Vlive
,
Jackson Wang Updates
,
Jackson Wang News
,
GOT7 News
,
GOT7 UPdates
,
got7 jackson
,
Kpop
,
kpop news
,
Kpop updates