Ultimate Female Idols: The Most Popular Female K-Pop Leaders Of This Month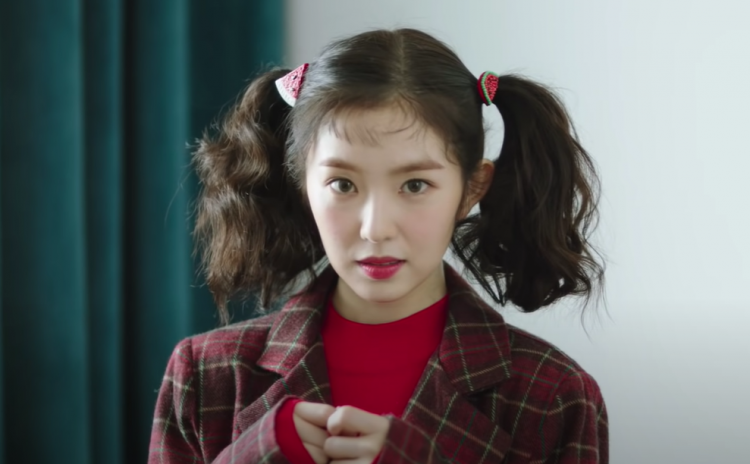 Being a leader of a K-pop group is a very daunting task. Beyond being the beacon of a model member of the group, they also have to be mature, patient, caring, and understanding.
Not all K-pop groups have leaders, but if bestowed the leader position, this is considered an honorable and rewarding task. Moreover, in most cases, since leaders are usually well-known, at times, they might be the most popular members of their respective K-pop groups.
Recently, in the Korean Business Research Institute's list of most popular female idols in terms of brand ranking this February, five out of the thirty female idols are leaders of their group.
For the month of February, here are the top female leaders in terms of brand ranking:
#5 ITZY's Yeji (top 28 in the individual female idol ranking)
Aside from being the leader, Yeji is also ITZY's main dancer, lead vocalist, and sub rapper. What makes her stand out is that she is a very caring and innocent leader.
Yeji is also the only member to crack the top thirty list.
#4 Girls' Generation's Taeyeon (top 17 in the individual female idol ranking)
Girls' Generation, also known as SNSD, made its debut in 2007. Their leader and main vocalist is Taeyeon, and it is noted that even though she is the oldest, she has tendencies to act like SNSD's maknae. But do not let that fool you; Taeyeon is kind but is scary once she gets angry.
The group has not been active since 2017, but there are rumors that Girls' Generation might make a comeback soon. Click here for more information.
#3 aespa's Karina (top 14 in the individual female idol ranking)
Karina is aespa's main dancer, lead rapper, sub vocalist, the face of the group, and leader. She is known to be quick-witted and also fairly kind.
Additionally, aespa, although a fairly new girl group under SM Entertainment, has garnered immense popularity as they already have a spot in The World digital songs Chart.
#2 Red Velvet's Irene (top 13 in the individual female idol ranking)
Irene, with her melodic vocals and majestic visuals, is the leader, main rapper, lead dancer, sub vocalist, visual, and center of one of the most well-known K-pop girl groups in the world, Red Velvet.
SM Entertainment is known for its idols' standout talent in singing and amazing visuals, and Irene exemplifies both these traits. She is considered one of the most beautiful K-pop idols to have ever graced the industry.
Although out of commission due to Wendy's injury last 2019, Red Velvet is projected to make a complete comeback this 2021.
#1 (G)I-DLE's Soyeon (top 11 in the individual female idol ranking)
Soyeon, (G)I-DLE's very own main rapper, sub vocalist, center, and leader, is the most popular K-pop girl group leader of this month. Soyeon oozes confidence as she is known as (G)I-DLE's Charisma Leader. The confidence is surely noticed by fans as she ranks number one on this list.
(G)I-DLE has been active since 2018 under Cube Entertainment and has been making headlines ever since.
If you wanna know the full list of the top female idols in brand ranking this February, click here.
© 2023 Korea Portal, All rights reserved. Do not reproduce without permission.
Tags:
Kpop
,
kpop news
,
Kpop updates
,
ITZY
,
ITZY Update
,
ITZY News
,
ITZY Yeji
,
yeji
,
Girls' Generation
,
SNSD
,
SNSD news
,
SNSD updates
,
Girls' Generation update
,
Girl's Generation News
,
SNSD Taeyeon
,
girls generation taeyeon
,
Taeyeon
,
aespa
,
aespa updates
,
aespa news
,
aespa Karina
,
karina
,
Red Velvet
,
Red Velvet News
,
Red Velvet Updates
,
Red Velvet Irene
,
Irene
,
(G)I-DLE
,
(G)I-DLE news
,
(G)I-DLE updates
,
(G)I-DLE Soyeon
,
Soyeon
,
most popular female idol
,
most popular female idol leaders
,
list of popular female idols