Here Are Your Top Female Idols This February, Check If Your Bias Made The List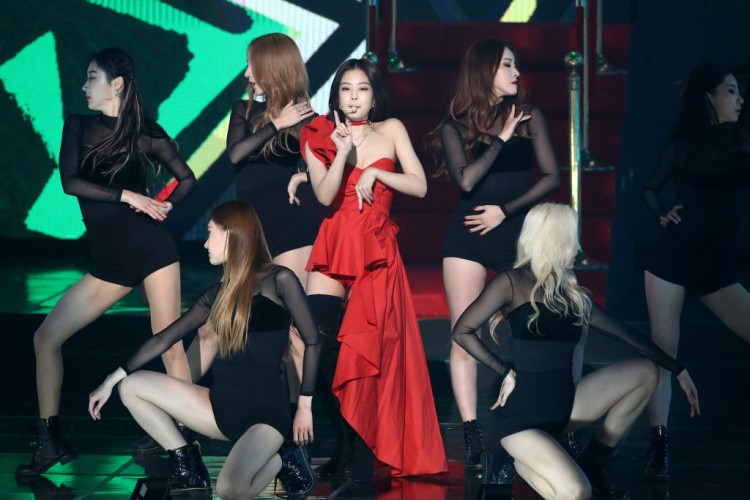 Unsurprisingly, BLACKPINK's Jennie yet again prevailed as number one in the list with a brand reputation index of 4,380,571, doubling her score last January. YG's rapper has amazingly noted down sixteen number 1 appearances on this list since her debut, making her the first and only female K-Pop idol to ever get this honor. Moreover, Jennie has never scored lower than the top three on this last for thirteen straight months.
Following Jennie, her fellow group member, Rosé made second on the list. Based on the report from the Korean Business Research Institute, Rosé has a total brand reputation index of 3,212,101. Being the main vocalist of one of the hottest girl groups in the world really helped the popularity of this idol skyrocket. Rosé was top 7 in the month of January.
Scoring third on the list is yet another main vocalist, (G)I-DLE's Miyeon, with a brand reputation index of 2,694,661. Miyeon increased her index by 96.20% since her placement in January, which was 19th place.
Here is the full list of individual female K-Pop idols who are in February's top 30:
#1.BLACKPINK's Jennie
#2.BLACKPINK's Rosé
#3.(G)I-DLE's Miyeon
#5.BLACKPINK's Jisoo
#6.OH MY GIRL's Arin
#7.IZ*ONE's Minju
#8.OH MY GIRL's Seunghee
#9.(G)I-DLE's Yuqi
#10.BLACKPINK's Lisa
#11.(G)I-DLE's Soyeon
#12.Red Velvet's Seulgi
#13.Red Velvet's Irene
#14.Aespa's Karina
#15.(G)I-DLE's Soojin
#16.IZ*ONE's Jang Won Young
#17.Girls' Generation's Taeyeon
#18.Aespa's Winter
#19.(G)I-DLE's Minnie
#20.TWICE's Nayeon
#21.Girls' Generation's Hyoyeon
#22.(G)I-DLE's Shuhua
#23.IZ*ONE's Choi Ye Na
#24.IZ*ONE's Kim Chae Won
#25.Red Velvet's Joy
#26.APRIL's Naeun
#27.IZ*ONE's Jo Yu Ri
#28.ITZY's Yeji
#29.TWICE's Jeongyeon
#30.Girls' Generation's Yoona
© 2023 Korea Portal, All rights reserved. Do not reproduce without permission.
Tags:
Top girl group members
,
BLACKPINK
,
blackpink jennie
,
BLACKPINK LISAA
,
blackpink jisoo
,
blackpink rose
,
Blackpink news
,
Blackpink updates
,
kpop news
,
Kpop updates
,
KPOP GIRL GROUPS
,
Mamamoo
,
MAMAMOO Hwasa
,
mamamoo solar
,
Oh My Girl
,
Oh My Girl Arin
,
IZONE
,
IZONE MINJU
,
Oh My Girl Seunghee
,
(G)I-DLE
,
(G)I-DLE Miyeon
,
(G)i-DLE YUQI
,
TWICE
,
TWICE Nayeon
,
TWICE Updates
,
TWICE news
,
TWICE Kpop
,
Red Velvet
,
Red Velvet News
,
RED VELVET KPO
,
Red Velvet Irene
,
red velvet seulgi
,
aespa
,
aespa Karina
,
aespa news
,
aespa updates
,
WHO IS THE MOST FAMOUS IDOL