TWICE's Leader And Maknae: Jihyo And Chaeyoung Share Their Thoughts On Their Respective Roles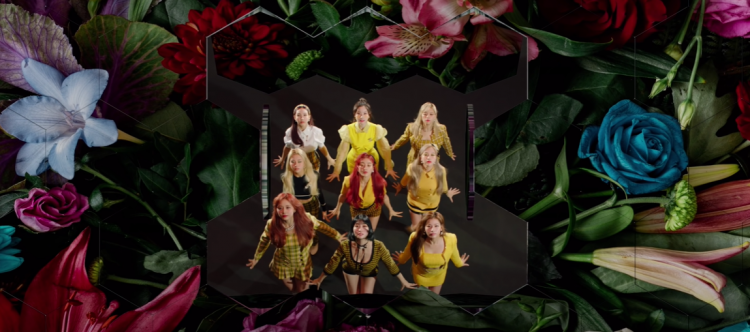 The leader and youngest (more commonly known as maknae) of a K-Pop group have different roles and responsibilities, but both are integral in keeping cohesion in the group.
Recently, Sports Seoul shared multiple interviews sharing the thoughts of leaders and maknaes of multiple K-Pop groups to hear their opinions and thoughts as to how they find their place in the group.
TWICE, one of K-Pop's most popular girl groups was one of the groups interviewed. Here are the shared thoughts of TWICE's leader and maknae, Jihyo and Chaeyoung, respectively, and more popularly known as CHAEJI, on how they feel with their respective roles and how they handle it.
Park Ji Hyo, or more famously known as Jihyo, is TWICE's leader and main vocalist. She may not be the oldest in the K-Pop group, but she had trained the longest, spending ten years in JYP Entertainment before she debuted with TWICE.
When asked about what was the best thing about being a leader, Jihyo had this to say, "I've learned how to organize my thoughts better." Additionally, TWICE's leader shared that one of the hardest things about being a leader is that sometimes it's hard to come to an agreement when everyone's opinions are different, but the members are cooperative and help her a lot, which she appreciates.
Moreover, Jihyo mentioned that she is best suited to be a leader due to her being the oldest of her siblings and feeling comfortable in the role. She also said that she never gets jealous of the maknaes, which is a good trait to have as a leader.
Lastly, Jihyo shared a touching message to ger maknaes by saying, "Please continue to stay as our cute maknaes this year and forever!"
Chaeyoung, TWICE's main rapper and one of the group's maknaes, also shared her opinion on her position.
Chaeyoung shared that the best thing about being a maknae was that her unnies (older sisters) always think she's cute and that they always take care of her. In addition, she also shared that it is hard being the maknae at times due to always finishing filming late because when TWICE shoots, they go by in order by age.
In addition, Chaeyoung appreciates Jihyo because she has the strength to deliver grievances to management. She also believes that being the maknae suits her best because she's really quiet and working hard in her given position fits her best.
When asked to give a message to her leader, Chaeyoung said, "Thank you for being our big pillar. I love you."
TWICE, consisting of 9 members, have a very strong leader in Jihyo and a very charismatic maknae in Chaeyoung. This coupled with their individual flare, gives the group the ability to stand out and work together.
© 2023 Korea Portal, All rights reserved. Do not reproduce without permission.