Red Velvet Irene To Make Movie Debut This February, Issues Second Apology For Her Attitude Scandal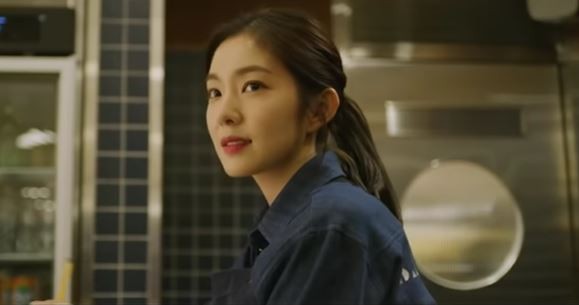 Bae Joo-hyun, or more popularly known as Irene of Red Velvet, will star in a coming-of-age movie set to hit the big screens this February 17.
Entitled "Double Patty," the movie will feature Irene as an aspiring anchorwoman Lee Hyun-ji whose fate will be entangled with a former "ssireum" (traditional Korean wrestling) athlete, Kang Woo-ram who will be played by Rookie actor Shin Seung-ho.
According to director Baek Seung-hwan, "Double Patty" intends to send a message of hope to the audience as it revolves around how Hyun-Ji and Woo-Ram encourage each other while going through tough times in their lives.
Initially, the film was scheduled to hit local theaters last year, however, due to the coronavirus pandemic, the released date was pushed back.
Days prior to the confirmation of the release date of "Double Patty," Irene once again penned another apology letter addressed to all her fans affected by her attitude controversy that blew up last 2020.
Here's the full text of Irene's second apology letter:
"Good morning. This is Irene.

It snowed a lot and the weather got colder. Are you all doing well? I am late, but I am trembling to say hello in writing.

First of all, I wanted to say that I apologize for causing so much pain and worry to many people because of my lack.

I started my life as a trainee in 2009 at the age of 19, and until now, my whole life has been to stand in front of you as Irene of Red Velvet. I have lived in a small society called the entertainment world so that if I am young and if I have many years, I have thought that I want to do better than anyone else in my job, and to do it well is the most important thing given to me. I lived while thinking that I was getting along with the people around me in my own way, so I didn't know that my communication method or expression could be a problem, and I only thought that each way of communication was different.

I received a lot of worries and reprimands not only from the public but also from my surroundings for the past events, and this gave me time to quietly reflect on myself. And, unreasonably, there were members, fans, and staff who cared for me around me, and I realized that I was able to work without any problems while taking care of them.

As I can't turn back time, I'm making a lot of effort to not go back to the way I used to be. I realized the heaviness of words and actions, and I will become a more mature person. In the future, as a leader of Red Velvet, as a singer, I will try not only to show a good image, but also as a human, Bae Joo-hyun, not to disappoint you.

I hope that somebody will no longer be criticized for what happened because of my inadequacy. Late but happy new year."
© 2023 Korea Portal, All rights reserved. Do not reproduce without permission.
Tags:
Irene
,
Red Velvet Irene
,
Red Velvet Irene apology
,
Red Velvet Irene scandal
,
Red Velvet Irene attitude scandal
,
Red Velvet Irene Issue
,
Red Velvet Irene New Movie
,
Red Velvet Irene Double Patty
,
Double Patty Movie
,
Where to watch Double Patty Movie
,
Watch Double Patty Movie Free
,
Double Patty released date