Fans Sympathize With (G)I-DLE Soyeon Over Group's Line Distribution Issue In 'HWAA'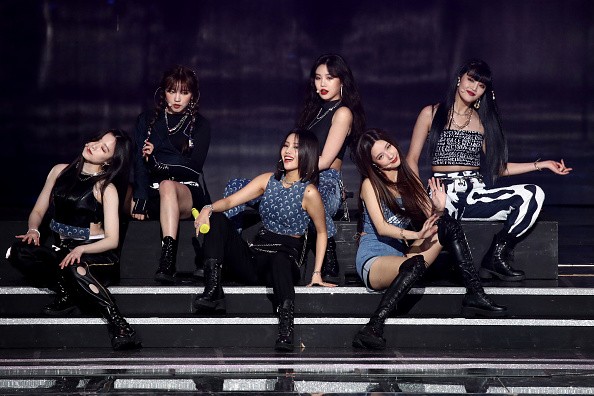 Recently, (G)I-DLE member Shuhua's Chinese fan club announced that they'll be boycotting the group's newest mini-album after discovering the unfair line distribution among members.
Apparently, Shuhua got only 3.9 seconds of lines in the album's title track "HWAA." The group's leader, Soyeon, has the most lines with 37.3 seconds which when compared to Shuhua is a huge 33.4-second difference. Especially when the member, Soojin, with the second least amount of lines, got a respectable 16.8 seconds of singing time.
Because of this, the fanclub has issued an official statement that signifies that until CUBE Entertainment starts treating Shuhua fairly and gives her the lines she deserves, they will not be purchasing any (G)I-DLE albums but instead continue to support Shuhua personally.
It wasn't only CUBE Entertainment that got an earful from the fans. Soyeon, who is (G)I-DLE's leader, producer, composer, and songwriter, was also slammed by fans regarding the line distribution issue. Since their debut, Soyeon has been responsible for composing their title tracks as well as dividing the lines between the members.
Despite that, there were people who were quick to defend (G)I-DLE's leader. One user, in particular, posted, "Don't you feel sorry for (G)I-DLE's Soyeon?" in an online forum. The user further explained that since Soyeon is in charge of the overall group image and materials, it must be very difficult for her to decide which members get a specific line. Moreover, the user also noted that, as a leader, Soyeon needs to put the quality of the song and performance first before anything else. And since Shuhua is still struggling with her Korean, it is just logical to give her fewer lines rather than risking the quality and feel of the song and the performance.
Of course, no one wants to see their idol have very few lines to screen time. However, Soyeon can't just give everyone more lines even if she wanted to.
Since then, the post blew up, and many started to agree with the user and sympathized with Soyeon. After all, Soyeon has played a great role in the overall success of (G)I-DLE.
© 2023 Korea Portal, All rights reserved. Do not reproduce without permission.