K-Pop Goes International: BTS, (G)I-DLE, aespa, And BLACKPINK Makes The World Digital Songs Chart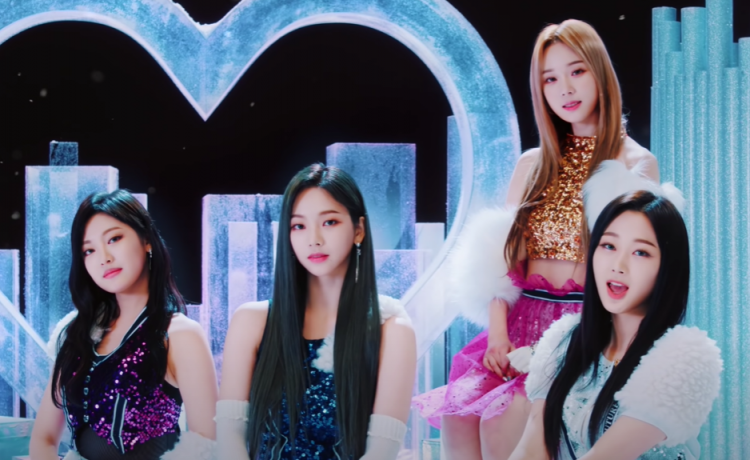 K-Pop has been becoming more and more popular all throughout the world. The more popular the K-pop group is, the more sales they procure worldwide.
With that being said, this week's list from The World Digital Song Sales Chart, compiled by Nielsen SoundScan and published by Billboard magazine, has been released, and it is a good time to be a K-pop fan.
Even though this is just the second month of 2021, there are already four K-Pop groups that made the World Songs Chart. Two among them are in the top ten.
Here are four K-pop songs that are worth noticing on this week's World Digital Song Sales chart:
#1 - BTS - "Euphoria" (at number 4 in the list)
This track was initially released in 2018 as one of the tracks on BTS's album "Love Yourself: Answer" The BTS's song "Euphoria" is now a favorite among fans.
As of writing this article, the song has been part of the World Digital Song Sales chart for longer than most singles released globally.
#2 - (G)I-DLE - "Hwaa" (at number 7 in the list)
A while back, (G)I-DLE's "Hwaa" was able to reach the top 10 on the World Digital Song Sales chart. This meant that Cube Entertainment's girl group had reached international renown to another height.
As though it looked like the song was on its way out of the list due to its fall to No. 20 a while back, a sudden resurgence allowed (G)I-DLE to puncture the top ten once again. A sudden leap made "Hwaa" jump from number 20 all the way back up to number 7.
#3 - aespa - "Forever" (at number 11 in the list)
SM Entertainment's relatively new K-Pop girl group has only released two songs. But both of those songs have already reached the World Digital Song Sales chart in the U.S.
"Forever," the aespa's second release, enters at No. 11 on this week's list, almost securing a top ten spot. In addition, their first song, "Black Mamba," was able to reach No. 5 in 2020.
With the feats they already reached, aespa is truly one of the girl groups to look forward to in the future.
#4 - BLACKPINK - "Ddu-Du Ddu-Du" (at number 22 in the list)
Although their most recent release was "Ice Cream" with Selena Gomez, BLINKS seem to prefer the girl group's initial songs. "Ddu-Du Ddu-Du" currently has been on the World Digital Song Sales chart for 90 weeks consecutively.
© 2023 Korea Portal, All rights reserved. Do not reproduce without permission.