Miss A's Suzy Dubbed #1 Among Female K-Pop Idols Who Have Been Beautiful Since Birth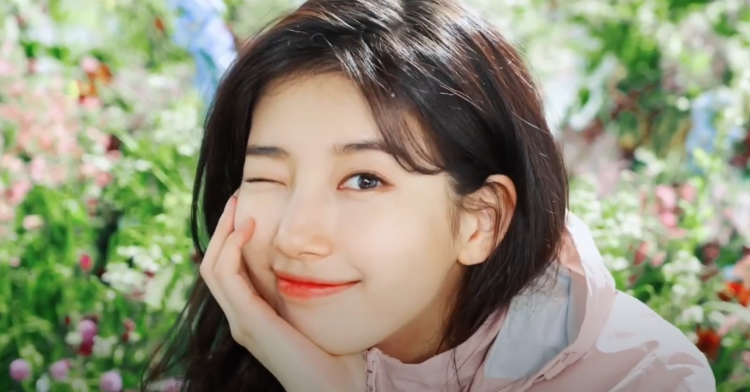 In the K-pop industry, the ability of an idol to dance and sing is always almost the most important category to fill, regardless of beauty being subjective. But most of the time, most netizens and fans immediately recognize a K-pop idol through their visuals.
There is a reason why there is a visual and center position in a K-pop group. Although almost all K-pop idols, more specifically female idols, are mostly beautiful, there will always be idols who are exemplary in that field.
Moreover, there are times where K-pop idols have a glow-up compared to their younger years, but at the same time, there are K-pop idols who have always had outstanding visuals.
As per an Mnet variety show, Miss A's Bae Suzy, among other female K-pop idols, has always had superstar visuals.
On the 12th of May, an episode of Mnet's "TMI News" discussed the K-pop and acting career of Bae Suzy, a member of the popular K-pop girl group, Miss A. It was shared that she had her big break on the South Korean TV talent show, "Superstar K."
Miss A's Suzy was soon recruited by an employee from JYP Entertainment in an audition hall. The former JYP employee was noted to have waited 8 hours to talk her into signing with JYP Entertainment.
As per a casting manager from JYP Entertainment, "You can join as a trainee if you have skills in singing, dancing, or the right visuals. The only trainee who has ever had all 3 was Bae Suzy."
Aside from Bae Suzy, other female K-pop idols who made the Mnet's "TMI News" list was TWICE's Jihyo, Red Velvet's Seulgi, f(x)'s Krystal, Girls' Generation's YoonA, (G)I-DLE's Shuhua, and Lovelyz' Lee Mi Joo.
Currently, Bae Suzy is a successful actress and is still active in the South Korean entertainment industry today.
© 2023 Korea Portal, All rights reserved. Do not reproduce without permission.
Tags:
kwave
,
kwave news
,
kwave updates
,
Mnet
,
mnet news
,
mnet updates
,
Mnet TMI News
,
TMI News
,
JYP Entertainment
,
JYP Entertainment news
,
JYP Entertainment updates
,
JYP
,
JYP artists
,
JYP Entertainment Miss A
,
Miss A
,
Miss A news
,
Miss A updates
,
Miss A Suzy
,
Suzy Bae
,
Suzy Bae news
,
Suzy Bae updates
,
bae suzy
,
Bae Suzy news
,
Bae Suzy updates
,
TWICE
,
twice jihyo
,
Jihyo
,
Red Velvet
,
red velvet seulgi
,
Seulgi
,
f(x)
,
f(x) Krystal
,
Krystal
,
Girls' Generation
,
Girls' Generation Yoona
,
Yoona
,
SNSD Yoona
,
SNSD
,
(G)I-DLE
,
(G)I-DLE Shuhua
,
Shuhua
,
Lovelyz
,
Lovelyz Lee Mi Joo
,
Lee Mi Joo
,
Lovelyz Mijoo
,
Mijoo