SM Entertainment Confirms That Victoria Of f(x) Is No Longer With Agency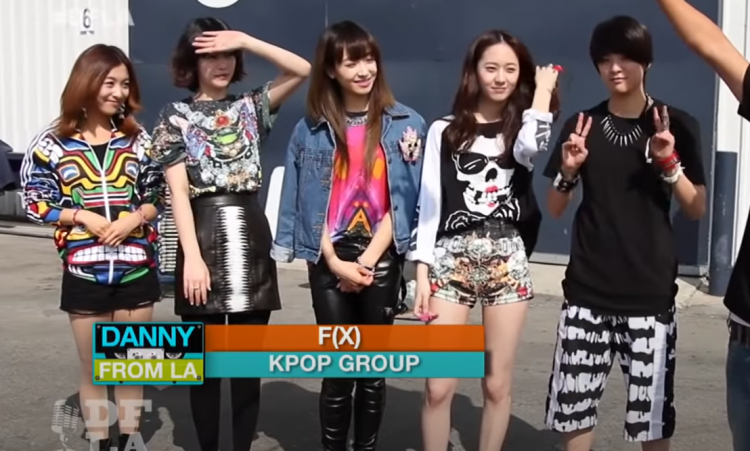 The popular South Korean K-pop girl group, f(x), made its debut in September of 2009 under the agency SM Entertainment. Initially having five members, f(x) turned into a four-member group in the middle of their careers.
The four members being Victoria, Amber, Luna, and Krystal. Back in August 2015, one of the members, Sulli, officially left the f(x) due to her wanting to concentrate on her acting career.
The date October 14th, 2019, was a tragic day for K-pop idols and netizens. Former f(x) member, Sulli, passed away from suicide. This tragedy shocked the South Korean entertainment industry.
Moreover, in September of 2019, the members Amber, Victoria, and Luna's contracts with SM expired, and the f(x) members decided not to renew. After that, in October of 2020, it was announced that Krystal had officially left SM.
Thus, in October 2020, the K-pop girl group f(x) was removed from SM Entertainment's official website. Seemingly, the K-pop girl group silently disbanded after a long hiatus or break.
The three members, Amber, Luna, and Krystal, went on to sign with other companies. Amber signed with Steel Wool Entertainment, Luna entered Humap Contents, and currently has now established her own agency called Grida Entertainment, and Krystal signed with H& Entertainment.
But as per recent reports, it is now confirmed that all four members of f(x) have left the SM Entertainment agency.
Former member of f(x), Victoria, has officially left SM Entertainment after she ended her contract with the agency. Coming directly from SM Entertainment in a press release, "Victoria will be leaving the company as her contract has expired."
Prior to this, back in 2015, SM Entertainment was able to assist Victoria in establishing her own studio in China, "Victoria Song Studio," for the idol's Chinese promotions.
f(x) will always be remembered as one of the most iconic K-pop groups of their generations!
© 2022 Korea Portal, All rights reserved. Do not reproduce without permission.