Stray Kids at #1, Current Total Rankings After 2nd Round Of Mnet's 'Kingdom'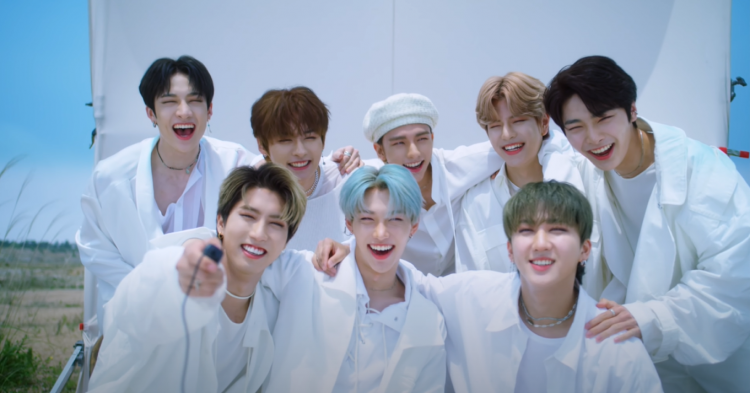 The final results for the individual and total 1st and 2nd rounds of Mnet's "Kingdom" are finally out. On the 13th of May, MC and TVXQ member Changmin released the points garnered so far of the K-pop group participants of "Kingdom" thus far.
For the first round, Stray Kids came out on top with a total of 4,679.776 points. Note that the view count and global voting were not yet unveiled and are yet to be shown to the public. Aside from this, Stray Kids also achieved the No.1 spot on the 100-second performance battle.
Following in second place is ATEEZ with 4,418.537 points, slated for third is The Boyz with 3,142.066 points, placing fourth and fifth are BTOB with 2,969.431 and iKON with 2,747.719 points, respectively.
SF9, unfortunately, took the final spot, placing 6th in the 1st round of Mnet's "Kingdom: Legendary War." SF9's 2,042.471 points were not enough to place higher.
Following that, the final scores for the 2nd round switched up the rankings drastically. Placing No.1 is ATEEZ with their 3,607.063 points.
Following in a close 2nd spot is BTOB with their 3,598.073 points and lagging really close is Stray Kids sitting comfortably in third place with 3,586.248 points.
The fourth and fifth rankings were given to SF9 with 3,494.122 points and iKON with 3,379.641, respectively.
In the last place for the 2nd round of Mnet's "Kingdom" is The Boyz with 2,534.222 points.
Lastly, the combined rankings from the 1st and 2nd of Mnet's "Kingdom: Legendary War" were also revealed.
In total, Stray Kids is sitting on a pedestal, garnering a total of 9,066.024 points.
The 2nd and 3rd spots were taken by ATEEZ with their 8,025.600 points and the 6568.134 points of BTOB, respectively.
iKon currently ranks 4th place with 6,127.360 points, and No.5 is taken by The Boyz with a cool 5,676.288 points.
Following closely to The Boyz in 6th place is SF9 with their very close 5,536.593 points.
Stay tuned for more news on Mnet's "Kingdom: Legendary War," especially for the 3rd round.
To read about BLACKPINK's Lisa and (G)I-DLE's special appearance on "Kingdom," click here.
© 2022 Korea Portal, All rights reserved. Do not reproduce without permission.
Tags:
Mnet
,
mnet news
,
mnet updates
,
Mnet Kingdom
,
Mnet Kingdom Legendary War
,
kingdom
,
Kingdom news
,
Kingdom updates
,
Kingdom: Legendary War
,
Kingdom Legendary War news
,
Kingdom Legendary War updates
,
kwave
,
kwave news
,
kwave updates
,
Kpop
,
kpop news
,
Kpop updates
,
stray kids
,
Stray Kids News
,
Stray Kids Updates
,
ATEEZ
,
ATEEZ news
,
ATEEZ updates
,
BtoB
,
BTOB news
,
BTOB updates
,
iKon
,
iKON news
,
iKON Updates
,
The Boyz
,
THE BOYZ news
,
THE BOYZ updates
,
SF9
,
SF9 news
,
SF9 updates
,
Kingdom Stray Kids
,
Kingdom ATEEZ
,
Kingdom THE BOYZ
,
Kingdom BTOB
,
Kingdom SF9
,
Kingdom iKON