BTS's V, Girl's Day's Sojin, TWICE's Jihyo, Idols Who Are More Beautiful In Person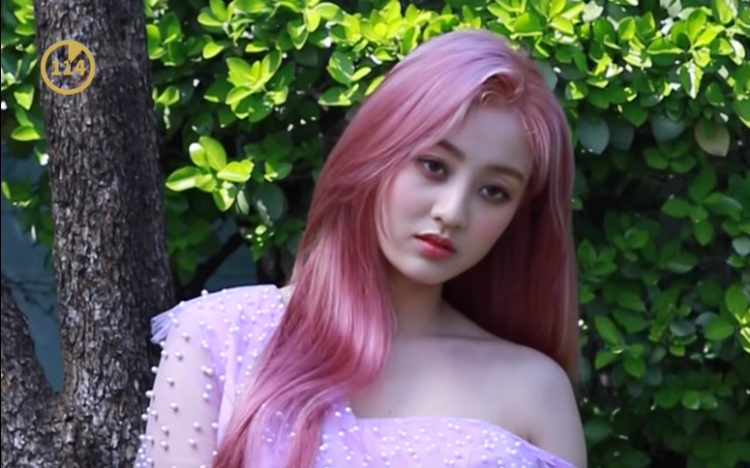 In multiple aspects, K-pop idols are known to have really good visuals. Some idols look even more stunning on TV or on film, but who are the idols that look even better in person?
Recent YouTube video of Crayon Pop member, Way's entitled "K-Pop Boy Group Q&A" featured Shinwoo, a former BLANC7. Way asked Shinwoo to name both male idols and female idols who look so much more beautiful up close and personal.
For the male K-pop idol, BLANC7's Shinwoo chose no one other than BTS's V. In agreement, Way noted that V is good-looking. I
Shinwoo went on to agree that BTS's V looks handsome both in person and on TV. Shinwoo even shared that on one occasion, he and BTS's V made eye contact with one another. Shinwoo said that BLANC7 actually goes to the same hair and make-up salon with BTS.
During one of BLANC7 Shinwoo's trips to the salon to get ready for a musical, he actually met BTS's V in person on that same day. Shinwoo explained that BTS' V went near him and then went on his way.
Until now, Shinwoo is not sure if BTS's V either thought Shinwoo was someone he personally knew or if BTS's V left due to Shinwoo not greeting him albeit being an idol.
After this, Shinwoo went on to choose two female K-pop idols, who he believed looked even more stunning in person. The two idols being Girl's Day's leader, Sojin, and TWICE's leader, Jihyo.
Show Shinwoo, Girl's Day's Sojin is popular for her delicate and subtle effeminate features, the features being what makes her stand out among other female idols. Being a known actress now, Sojin still looks so much better in person.
Lastly, Shinwoo admitted that JYP Entertainment's TWICE all look better in person, but among the 9 members, Jihyo really takes the cake in natural beauty.
K-pop idols are usually synonymous with beauty, so if your bias did not make the list, it does not mean they are not gorgeous. These are just Shinwoo and Way's opinions!
© 2023 Korea Portal, All rights reserved. Do not reproduce without permission.
Tags:
kwave
,
kwave news
,
kwave updates
,
Kpop
,
kpop news
,
Kpop updates
,
HYBE
,
HYBE BTS
,
bts news
,
BTS Updates
,
bts v
,
BTS V updates
,
bts v news
,
V news
,
V updates
,
JYP Entertainment
,
JYP Entertainment TWICE
,
TWICE
,
TWICE news
,
TWICE Updates
,
twice jihyo
,
twice jihyo
,
twice jihyo updates
,
Jihyo
,
Jihyo news
,
Jihyo updates
,
Girl's Day
,
Girl's Day News
,
Girl's Day updates
,
girl's day sojin
,
Girl's Day Sojin news
,
Girl's Day Sojin updates
,
Sojin
,
Sojin news
,
Sojin updates
,
Crayon Pop
,
Crayon Pop Way
,
Way
,
BLANC7
,
BLANC7 Shinwoo
,
Shinwoo
,
kpop idols who look better in real life
,
kpop idols who look better in person