Silver Spoon Idols: Lia Of JYP Entertainment's ITZY Part Of An Elite Group?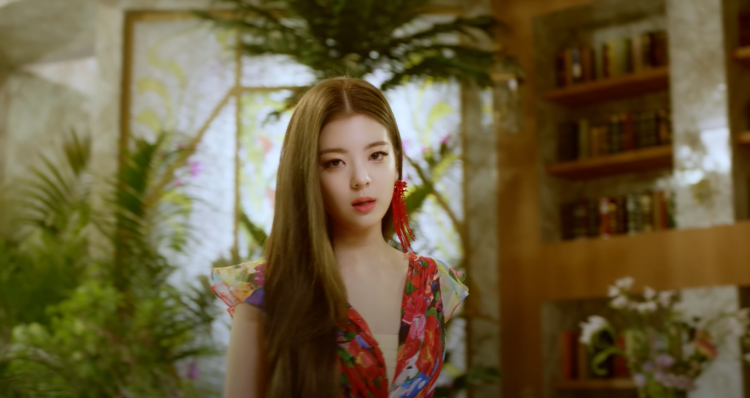 A lot of idols in the K-pop industry usually hail from humble beginnings. Due to this, as trainees, these K-pop idols work extremely hard to reach the top, hoping one day to be as successful as the previous legendary K-pop idols before them.
But there are a select few, a lucky group of trainees and K-pop idols, who were born into a life of luxury and rich families. Among these K-pop idols is ITZY's very own local strawberry, Choi Jisu, more popularly known as Lia.
In a previous episode of Mnet's show "TMI News," it was noted that ITZY's very own main vocalist, Lia, is one of South Korea's 'silver spoon' K-pop idols.
As per Mnet's "TMI News," ITZY's Lia would usually use her designer bag, amounting to ₩2.00 million KRW (which is approximated to be $1,800 USD), at the tender age of 19.
In addition, ITZY's Lia studied in a prestigious international high school on Jeju Island. In the school, all the classes were handled in English, explaining ITZY's Lias proficiency in English.
ITZY Lia's previous school also boasts around 100 club activities which include but are not limited to the orchestra, scuba diving, horseback riding, and more.
Aside from this, Mnet's "TMI News" was able to figure out ITZY Lia's tuition. The tuition amounting to ₩40.0 million KRW, approximated at $35,900 USD.
Including accommodations and other hidden fees, you would be able to go to the same school ITZY's Lia attended if you pay tuition amounting to a total of ₩60.0 million KRW, which is a whopping $53,900 USD each year you spend there.
Instead of pursuing another career that was more related to her parents' line of work, ITZY's Lia decidedly chose to become a K-pop idol.
With this decision, Lia's K-pop group, ITZY, is the hottest 4th generation K-pop group to date. Previously on the 30th of April, ITZY was able to release their new album "GUESS WHO" with the title track "Mafia in the Morning," which made a global impact almost immediately.
To read about ITZY's Ryujin getting upset with J.Y. Park, click here.
To read about netizens calling out J.Y. Park about disliking "Mafia in the Morning," click here.
To read about netizens recanting their statements on J.Y. Park, click here.
To read about JYP Entertainment getting a 1-star review from previous employees, click here.
© 2023 Korea Portal, All rights reserved. Do not reproduce without permission.
Tags:
kwave
,
kwave news
,
kwave updates
,
Kpop
,
kpop news
,
Kpop updates
,
JYP
,
JYP artists
,
JYP Entertainment
,
JYP Entertainment news
,
JYP Entertainment updates
,
JYP Entertainment ITZY
,
ITZY
,
ITZY News
,
ITZY updates
,
ITZY Comeback
,
ITZY new song
,
ITZY latest song
,
ITZY new album
,
ITZY latest album
,
ITZY Guess Who
,
ITZY Mafia In The Morning
,
Guess Who
,
Mafia In The Morning
,
ITZY Lia
,
ITZY Lia news
,
ITZY Lia updates
,
lia
,
Lia news
,
Lia updates
,
Mnet
,
Mnet TMI News
,
TMI News
,
ITZY Choi Jisu
,
Choi Jisu