After ITZY's 'Mafia in the Morning' Becomes Global Hit, English Version Now Confirmed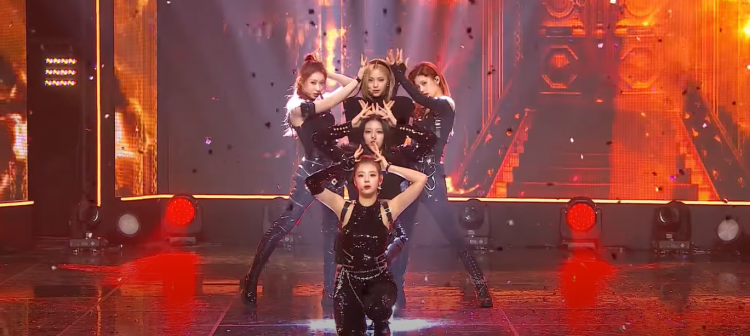 On the 30th of April, JYP Entertainment's ITZY released their most recent comeback with their album entitled "GUESS WHO." ITZY's new title track, "Mafia in the Morning", spearheaded the comeback and was accompanied with 5 other songs.
In ITZY's comeback, Yeji, Lia, Ryujin, Chaeryeong, and Yuna really internalized the girl-crush concept and slayed in their performances.
Due to this, ITZY's album "GUESS WHO" and title track "Mafia in the Morning" have been on a tear, garnering awards and making charts left and right.
Initially, netizens did not enjoy ITZY's "Mafia in the Morning", even calling out J.Y. Park as he produced the song. After a while, netizens went on to recant their statement as the song grew on them.
Among multiple other records, the two most notable milestones that ITZY garnered from their comeback is finally breaking through on the Billboard 200 chart for the first time. ITZY is now only one of eight female K-pop artists to reach the chart.
Moreover, ITZY beat their previous record garnering their first win only 6 days after the release of their comeback, overcoming "Dalla Dalla" which had a previous record of 9 days.
Due to the immense success ITZY has been garnering, JYP Entertainment only sees it fitting that ITZY should release an English version of "Mafia in the Morning."
As of writing this article, yesterday on the 12th of May, it has been confirmed that an English version of their recent title song "Mafia in the Morning." The English version will be dropped on the 14th of May at 1PM Korean Standard Time.
Additionally, a lyric video will also be released along with the English version of ITZY's "Mafia in the Morning" and a stage video will shortly come after on the 15th of May at 1PM Korean Standard Time.
© 2023 Korea Portal, All rights reserved. Do not reproduce without permission.
Tags:
kwave
,
kwave news
,
kwave updates
,
Kpop
,
kpop news
,
Kpop updates
,
JYP
,
JYP artists
,
JYP Entertainment
,
JYP Entertainment news
,
JYP Entertainment updates
,
JYP Entertainment ITZY
,
ITZY
,
ITZY News
,
ITZY updates
,
ITZY Comeback
,
ITZY Guess Who
,
ITZY Mafia In The Morning
,
Mafia In The Morning
,
Guess Who
,
ITZY new song
,
ITZY new album
,
ITZY latest comeback
,
ITZY new comeback
,
ITZY latest album
,
ITZY latest song
,
ITZY Yeji
,
ITZY Ryujin
,
ITZY Lia
,
ITZY Yuna
,
ITZY Chaeryeong
,
yeji
,
lia
,
Ryujin
,
Chaeryeong
,
Yuna
,
Mafia In The Morning English version
,
ITZY Twitter
,
twitter
,
English Version
,
Mafia In The Morning English
,
English Version Of Mafia in the Morning