Netizens Admit They Were Wrong, ITZY's 'Mafia in the Morning' Now Growing On Them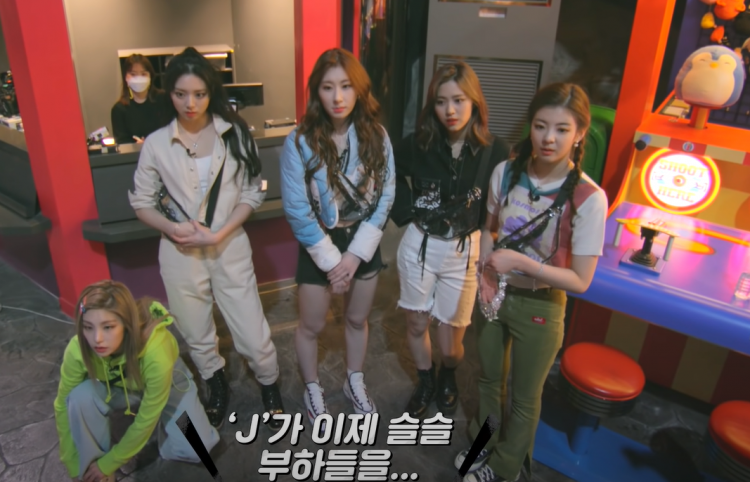 Fourth Gen K-Pop hit-makers, JYP Entertainment's ITZY, dropped their recent comeback on the 30th of April with "GUESS WHO." The EP had six tracks and among the tracks is the title song "Mafia in the Morning."
Similar to countless other K-pop girl group hits, J.Y. Park also produced ITZY's latest album and song. Unfortunately, netizens and fans were not highly thrilled as they initially did not like "Mafia in the Morning."
Fans and netizens went on multiple online fan sites and commented that J.Y. Park, although good at making K-pop songs with cute concepts, seems to be bad with girl-crush songs, that being ITZY's style.
Regardless of the negative comments, ITZY has gone on to dominate on multiple music shows and charts, garnering a handful of wings. ITZY's "Mafia in the Morning" even went on to claim the No. 1 spot on ''M! Countdown."
Additionally, aside from rising on multiple other charts, ITZY even made it to Billboard 200 for the first time, only being the 8th female K-pop to do so.
ITZY's "Mafia in the Morning" even ranked No. 15 on Melon's 24 Hit charts, breaking their previous record with "Not Shy," which ranked 16th place.
A lot of netizens have started claiming that J.Y. Park is quite good at the girl-crush concept and others noted that the ITZY members, Yeji, Lia, Ryujin, Chaeryeong, and Yuna are just so talented they are able to carry "bad" songs.
Among the multiple, here are some of the comments from netizens:
"I listened to this song because a lot of people were saying it was bad. When I heard it, I thought it was good and I watched their performance. Now I am a fan, lol."
"The song is bad and the lyrics are subpar but the performance made the song good."
"ITZY saved this song or else it would have flopped."
"The song is nice, but the lyrics are not good. Still very catchy and addicting. lol."
"Definitely the performance of ITZY made this song good lol."
"The chorus to this song is very catchy and I'm starting to like the song, lol."
"After multiple listens, the song is growing on me."
© 2023 Korea Portal, All rights reserved. Do not reproduce without permission.
Tags:
kwave
,
kwave news
,
kwave updates
,
Kpop
,
kpop news
,
Kpop updates
,
JYP
,
J.Y. Park
,
Park Jin Young
,
Jinyoung Park
,
Park Jinyoung
,
JYP artists
,
JYP Entertainment
,
JYP Entertainment news
,
JYP Entertainment updates
,
JYP Entertainment ITZY
,
ITZY
,
ITZY News
,
ITZY updates
,
ITZY Comeback
,
ITZY latest comeback
,
ITZY recent comeback
,
ITZY Guess Who
,
Guess Who
,
ITZY Mafia In The Morning
,
Mafia In The Morning
,
MIDZY
,
MIDZYs
,
netizens